How to Watch the Gamescom 2015 Xbox Press Conference
With plans to skip the Tokyo Game Show later this year confirmed, Gamescom 2015 is Microsoft's last stop on a worldwide tour. At the Games Developer Conference earlier this year it looked to impress game makers themselves. At E3 2015 the company introduced the world to its 2016 video games line-up. What the company has in store at Gamescom 2015 remains a mystery, mostly. What we do know is that anyone and everyone who wants to catch Microsoft's Gamescom 2015 Xbox Media Briefing absolutely can.
Here's how to watch Microsoft's Gamescom 2015 Xbox Press Conference no matter where you are or what device you have.
On Xbox One and Xbox 360
Microsoft's Gamescom 2015 Xbox Press Conference begins at exactly 10 a.m. today for those on Eastern Standard Time. On America's west coast, that works out to 7AM Pacific Standard Time.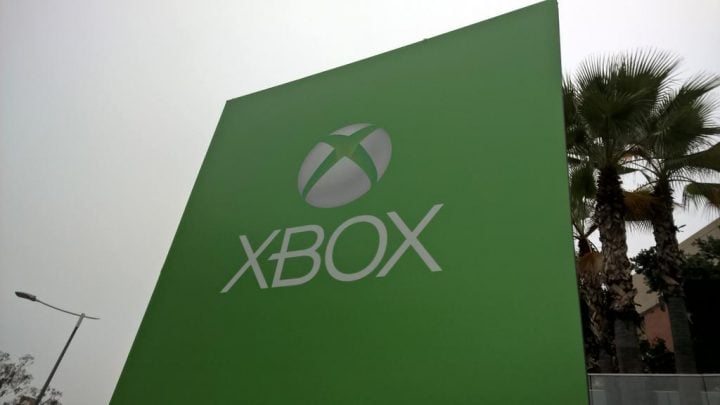 On the Xbox One and Xbox 360 themselves users can catch all of the briefing content and games that Microsoft has to show. To be clear, this isn't done through each console's web browser, but through an app called the Xbox Live Events Player. The app is available free for each console with just a download. The Xbox One also has an Xbox Live Eventers Interactive Player, that'll also stream the event just fine. Watching through the Interactive version of the app lets users share their thoughts on what they see in real time.
You don't need an Xbox Live account to stream the briefing at all. Besides the Gamescom 2015 Xbox Press Conference, Microsoft plans to show off more content during smaller daily shows too. Called Xbox Daily Live @ Gamescom, these will air through the Live Event Player apps on August 5th and August 6th at 12PM Eastern Standard Time.
On the Web
For those who are away from their console, Microsoft will offer both daily shows at its Gamescom 2015 press conference directly through Xbox.com. According to Microsoft, whether you have a Windows machine or iPhone, you can watch the briefing without the need for an app.
If you have the Xbox Live Events Player installed on your notebook, desktop or tablet running Windows 10 or Windows 8.1 you can uninstall it now. The app itself only launches the web page streams. What's more, its redirecting to the last HaloFest event instead of Microsoft's Gamescom 2015 coverage.
What to Expect
What we can expect from Microsoft during its Gamescom 2015 press conference remains somewhat unclear.
We do know that Microsoft has more information and footage coming for some big name titles launching in 2016 and beyond. Crackdown and Scalebound fans can expect the company to at least show new trailers and possibly some gameplay for those titles. Having been delayed into next year, Quantum Break should feature pretty heavily in the event too since Microsoft will use it to boost its spring 2016 games line-up.
Platform announcements are a little less clear. Microsoft's description of the event hints at both Xbox One and Windows 10 announcements during the show. That makes sense as Windows 10 includes Xbox Live integration so that developers can connect players directly to Xbox Live. Fable Legends, Gears of War Ultimate Edition and Gigantic are all confirmed to have Xbox Live functionality, but we still don't have a release date for any of them. Perhaps Microsoft will use Gamescom 2015 to finally reveal when those titles are coming.
Read: 5 Xbox Things We Hope to See at Gamescom 2015
On the console side, it would make sense for Microsoft to share more footage of this year's looming software update to the Xbox One. At E3 2015 the company revealed that the Xbox One would get an emulator that allows it to run digital versions of Xbox 360 games. The company also showed off the new design for the software the Xbox One runs on. It's possible that we could at least get another glimpse at this new software during Gamescom 2015 too.

As an Amazon Associate I earn from qualifying purchases.