How to Watch the NCAA Final Four Live on Android
For the past month we've watched some of the best games in all of sports during March Madness, but it's starting to wind down as the championship nears. Here we'll explain how to watch the NCAA Final Four Live on Android, for those who won't be able to kick back and watch it at home or at a nearby Sports Bar.
There are plenty of options when it comes to watching live sports on our mobile devices, but many of them cost users money in the long run. If you want to watch the Final Four and see some buzzer beaters right from your Android smartphone or tablet, you can do exactly that.
Most likely you'll be watching from your Android smartphone or tablet, if you're not in front of your own TV. By now everyone's brackets (like mine) have probably crashed and burned already, so now just sit back and watch the games live from your favorite Android device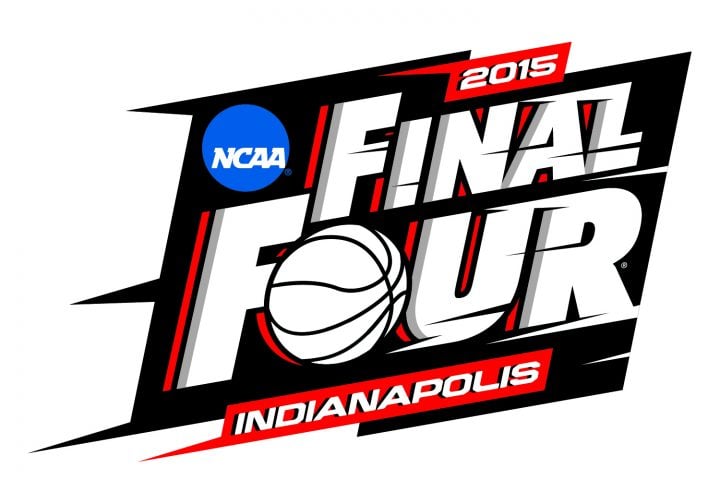 The first game of the Final Four semifinals kicks off Saturday evening where Duke, led by Coach K, and Michigan State, led by Tom Izzo, hit the court at 5:09 p.m. in Indianapolis. You'll certainly want to watch this game, and the others as well.
While there are a variety of ways users generally watch live TV and sports on mobile devices, the NCAA makes this very easy. March Madness is one of the best few weeks and most competitive games in all of sports, which gets more intense for the Final Four, and they make it extremely easy for every fan to enjoy all the games. But not without a few caveats.
Updated for 2015 is the official NCAA March Madness Live Android app. And to be honest, that's just about all you need. As long as you're a cable subscriber paying one of the multiple supported providers, you can download the app, sign in, and enjoy all the games on the go. The big game will be on CBS, and that's free for everyone, even if you aren't a subscriber.
Every NCAA college basketball game being aired on TBS, CBS, TNT and truTV can all be enjoyed live from your Android smartphone or tablet. There's a small preview period for all users, then you'll need to login with your TV providers information.
The Final Four will be playing from three different channels, and most likely a cable subscriber will have one of the three. Those are TBS, TNT, and TruTV. TBS is covering the game as a whole, while TNT will have some Duke-lovers doing the announcing. Then TruTV will cover it from the Michigan State angle.
The official March Madness app features minute by minute updates and stats, tons of alerts for when any game starts, overtime, upsets, or even just close games. There's also an unbelievable real-time moment tracker on the bottom of live feeds that highlights key moments, big plays, slam dunks, or popular photos and tweets. Which was my favorite feature last year. The NCAA is doing it right. Take notice NFL.
This will all be running for the Final Four, so you'll get as much info as possible. They recently updated the app specifically for the Final Four with team-specific live video coverage, and game news and highlights from Bleacher Report.
There are also a variety of other apps full of details, scores, alerts, and video. Users can get the CBS Sports App for Android, and if you have Sling TV there's plenty of coverage on ESPN and the Sports package for a $5 add-on. Sling works on most devices.
Amazon Fire TV
If you have the Amazon Fire TV or Fire Stick, you can download and use the NCAA March Madness Live app in your living room, and catch all the games on the big screen. Download the official app, Watch ESPN, or a few other 3rd party methods.
Browser
Users can also simply head to NCAA.com/March-Madness to catch the Final Four on a computer. Whether that be on your PC, laptop, or the browser on your Android smartphone or tablet.
In 2013 the NCAA March Madness Live app cost $3.99 for live streaming games, but this year once you confirm your cable provider all games are free. This is the best option, but again for those without a provider, you can catch CBS games free with the Android app.
Slingbox
Of course the Slingbox and Slingplayer is an excellent option for those who've already paid for and enjoy it. Which is a device that connects to the users TV service at home, work, or anywhere with an internet connection and then streams it over Slingbox servers. The mobile app is $15, but if you already have this setup, you'll be able to stream the NCAA Final Four games with ease to any mobile device or browser. Just tune into any of the channels with a game you'd like to enjoy, and stream it to your device of choice.
Other Methods
We can't forget that there's always those "other methods" of apps and websites full of pop-ups, ads, and junk that can be harmful. While we don't recommend these, or will link to them, there's a few popular ones like Justin.TV or USTREAM. Not to mention plenty of apps on the Google Play Store, Like Aereo, but again, use caution.
The official NCAA March Madness app is available on Android, iTunes, Windows, and even the Kindle App Store, so all platforms can tune in and enjoy these last few games as the 2014-2015 NCAA Basketball Tournament winds down. Enjoy!