How to Watch the Rockets vs Mavericks & More NBA Playoffs
This weekend professional basketball fans will follow in the footsteps of Football and College Basketball fans and flock to any place with a television screen to watch the Rockets vs Mavericks game. We're at the very beginning of the NBA Playoffs.
Being able to watch the NBA Playoffs online isn't just essential to fans of single teams. It's essential to the sport in general. The NBA Playoffs are a time for watching with friends. They are a time for placing your bets and hoping that your favorite teams make it all the way and the teams you despise get knocked out early on.
If you don't have a television though, watching the Atlanta Hawks vs. Brooklyn Nets game can be a challenge. Having to leave home could be troublesome too. Here's how to watch the Rockets vs Mavericks game and the rest of the NBA Playoffs games throughout the week online, on your iPhone and most other things with an internet connection.
Without Cable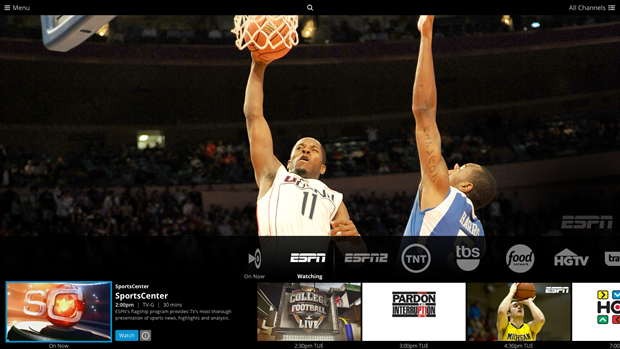 The NBA Playoffs are another one of those must-see television events that are tied to different apps and services. Essentially, the NBA has different streaming sources for different things. Take the regular season for example, a subscription to NBA League Season Pass will normally fill that gap nicely.
Unfortunately, purchasing an NBA League Pass only gets you through those regular season games. These are the NBA Playoffs and special rules apply for them. The answer to your problems lies with Sling TV the recently launched web television service.
Cable channels TNT and ESPN will together air NBA Playoff games live. That means, watching requires access to those two channels. Sling TV's lets you stream cable channels digitally. There's a delay of what you're seeing on the screen around may 30s seconds, but that's it. Anyone can sign up for a Sling TV subscription for $20 a month.
A basic Sling TV subscription package gets users access to TNT, ESPN and ESPN 2. All at the same time. There are other sports channels that users can bolt on to their Sling TV package too.
With Cable
For users who already have cable, the answer is pretty simple. In addition to being included in the Sling TV subscription service, TNT also has a website that lets users watch what's airing. To check it out, users just need a digital account for their television provider. Big names compatible with the online TNT streaming app includes AT&T U-Verse, Charter, Cox, Direct TV< Dish, Optimum, Suddenlink, Verizon Fios and Xfinity. A complete list of compatible providers is lifted here. There are Watch TNT apps for iPhone and Android.
ESPN has its own dedicated web app for watching live online too. It's called WatchESPN and it automatically checks to see if your internet connection is from one of the cable providers it supports. Watch ESPN has its own dedicated iPhone and Android apps in case you're away from home. There's a dedicated Windows Store app too.
If neither of those apps helps, you can always watch the NBA Playoffs directly through your cable provider. Xfinity has its own dedicated app on the iPhone and devices running Android. Verizon and Time Warner Cable have dedicated apps for their users too. Check with your cable provider to see if you can watch on your iPhone or iPad through their custom apps.
ESPN plans to kick off its 2015 NBA Playoffs coverage with the Mavericks vs. the Rockets. At 7PM tonight on the East Coast. TNT plans to kick off its NBA Playoffs coverage with the Atlanta Hawks vs Brooklyn lets game on Saturday at 3PM.

This article may contain affiliate links. Click here for more details.