How To Watch The Super Bowl On Your Android or iPhone
The big game is Sunday and people all across the land are planning big Super Bowl parties… except those of you who can't get to a TV for whatever reason. Fear not, we live in the future. And that means watching the Super Bowl on your phone.
A few weeks ago the NFL announced that they would stream the game plus game highlights and statistics via the NFL Mobile app for Android and iOS. Sadly, this app is only available for Verizon Wireless customers.
Be sure that the Verizon VCAST app is updated as well as on some phones it's needed for the streaming. If possible, hop on a Wi-Fi hotspot, as streaming an entire game is going to take up quite a lot of data.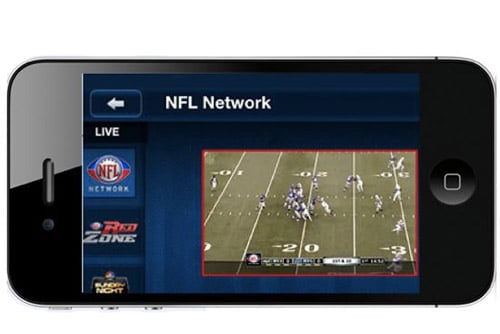 The app's live stream will provide some extras fans should appreciate, such as the ability to switch cameras. And yes, you will see the infamous Super Bbowl commercials (national ones, anyway) as well as the game.
If you're not a Verizon customer you can always stream the game from a computer by going to NBC Sports or NFL.com. There you'll get additional features like the ability to rewind the live stream.
If you want to watch on a non-Verizon phone or a tablet, try visiting NBC Sports mobile site or even the regular site with your browser set to emulate a desktop agent. This might work out better on a tablet, but only if it has Adobe Flash (sorry iPad owners).

As an Amazon Associate I earn from qualifying purchases.