How Would You Improve MindManager?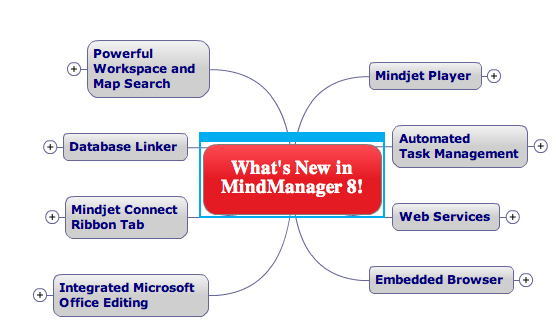 We have a lot of readers that rely on Mindjet's MindManager to take notes, brainstorm projects, manage to-do lists and much more. MindManager is one of the most flexible applications I've ever used, with countless ways to apply it to a particular need or workstyle. I use their tablet pc features to ink a lot of mind maps, especially while in portrait mode. There is something about working in portrait mode with a tablet pc and MindManager that gets those creative juices flowing.
Although MindManager is well rounded and they continue to improve it with each release, I have found one area that has needed to be addressed ever since the first tablet pc version was released: the ability to search in ink in notes. Text in notes are searchable, but ink isn't. I've notified MindJet about this issue with each release, but it never rises up the priority list of fixes.
How would you improve MindManager to make it a better product? If you don't use MindManager, what new features or fixes would cause you to give it a second look? Is there actually too much in MindManager that you find it overwhelming to use? How would you suggest they make it easier for new users to get mind mapping right away?
Stay connected with what MindJet is doing via their blog, Twitter and Facebook page.

As an Amazon Associate I earn from qualifying purchases.