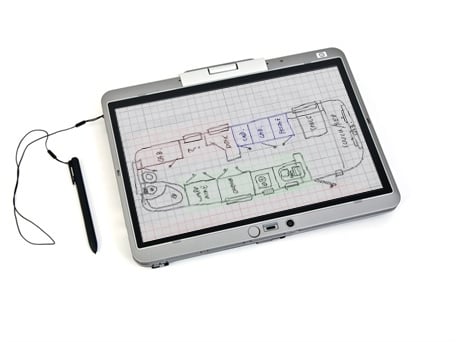 Woot.com is selling the HP 2710p tablet for $699 today only. As you may know, the 2710p is the predecessor to the 2730p, which is the current model. The 2710p on sale today comes with 2GB of RAM, a 120GB hard drive and 1.8GHz processor. This version ships with Windows XP Tablet edition and includes the Vista Business install disc. Best of all, the 2710p comes with a three-year warranty.
One of my favorite things about Woot.com is that they always manage to make a handful of sarcastic comments in their lengthy product descriptions. Once the deal's off their home page you can find them archived in their blog. From the 2710p's description:
So I'd be left perplexed about the whole Tablet scene. To me, they were like the fondue pots of the personal electronics world: I knew people were using them out there somewhere, but I never saw it happen.
The 2710p may not be the most current tablet in HP's stable, but it's certainly worth $699. Woot.com charges $5 for shipping anywhere in the U.S.
Thanks to Ben for the tip! You can follow him on Twitter @ twitter.com/benz145

This article may contain affiliate links. Click here for more details.