HP Announces Dual Core Netbooks as Part of Fall Lineup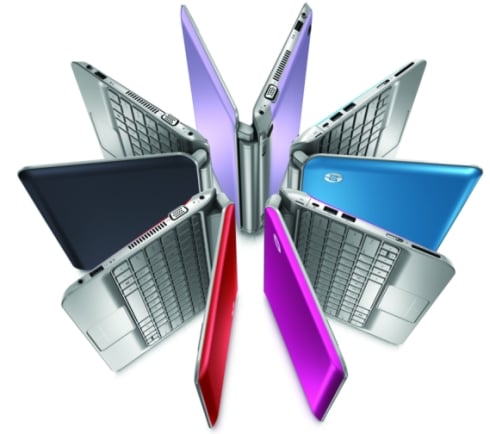 HP has unveiled its fall line up and they include the HP Mini 210 Netbook with a Dual Core. HP's announcement shows that they are making improvements to the Envy line of notebooks, The Pavilion dm3, as well. Some are available now and some later this fall.
On the Netbook front, the HP Mini 210 can now be ordered with 1.66GHz Intel Atom N455 or 1.83GHz Intel Atom N475 processor, or a 1.5GHz Intel Atom N550 dual core CPU. The Mini 210 has also seen a form factor update. The previously optional 6 cell battery comes standard and the redesign allows it not to stick out from the case, instead sitting flush. There are also options for GPS and a higher res display (1366 x 768 pixels). Price starts at $329 and it is available beginning today.
The Business Class Mini 5103 netbook takes and adds as standard the Intel Atom N550 dual-core processor . The screen features 10.1-inch touchscreen, in your choice of standard or optional HD resolutions. Pricing starts at $399.99 and the word is we'll see this availabile on Sept. 17.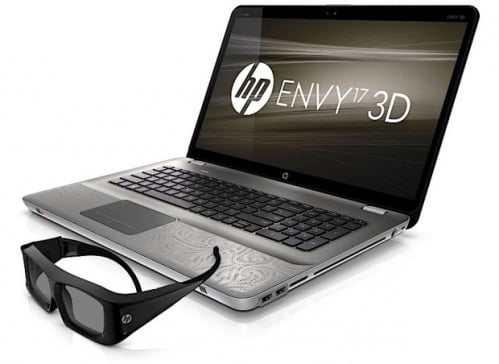 The Envy line of notebooks features HP's first 3D display. The Envy 17 3D runs, yep you guessed it a  a 17.3-inch screen. The 120 Hz display works with with  what HP calls "no setup" 3D glasses to bring 3D to any location. (Call me skeptical.) No word on price yet, and don't expect to be looking at your screen in 3D until Christmas.
If you're into music, more specifically Dr. Dre, The Envy 14 Beats Edition is targeted at you.  It incorporates the Beats technology developed Dr. Dre, specifically for HP. Battery life is claimed to be 6.5 hour battery life unless you opt for an extended battery to keep you going. The price tag on the Envy 14 Beats Edition is $1249 and it will be available at some point this fall.