HP Announces New Android, Windows Tablets for the Holidays
Hewlett Packard had announced five new consumer tablets for the holiday shopping season that comes in a variety of screen sizes, mobile operating systems, and application processors. GottaBeMobile was able to preview the tablets at an event in San Francisco, California though HP had said that the tablets won't become available until November and pricing information is not yet available at this time. The slates range in display sizes from 7 inches all the way to 10 inches and continue off of the budget-priced Slate 7 offering that HP had introduced earlier this year.
The tablets that are arriving for this holiday shopping season include the HP Slate 8 Pro, the Slate 7 HD, the Slate 7 Extreme, and the Slate 10 HD, and the Omni 10.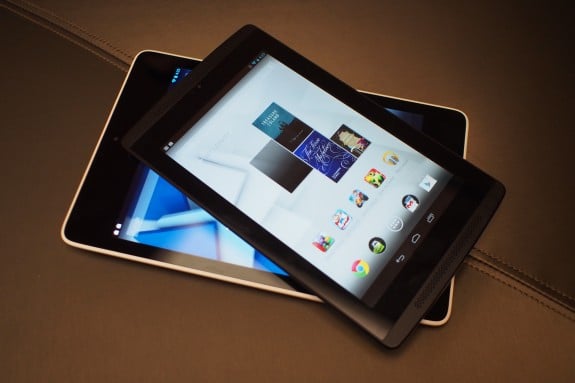 You can check out the tablets in our preview video, embedded below:
HP Slate 8 Pro
The HP Slate 8 Pro is HP's closest rival to Apple's rumored iPad mini 2 with Retina Display. With a 4:3 aspect ratio and a high resolution 8-inch display, the HP Slate 8 Pro offers an experience that's more akin to reading a book, magazine, or documents as the aspect ratio is similar to that of a printed page. The 4:3 aspect ratio makes the tablet wider when held in portrait mode than a 16:10 or 16:9 aspect ratio display, but HP claims that most pictures and documents bear the 4:3 format and this is a natural choice for increased productivity. The device is powered by NVIDIA's Tegra 4 CPU, an ARM-based processor, and the tablet runs on Android.
I had asked HP about the slim side bezels of the Slate 8 Pro and was assured that HP has worked out some intelligent screen algorithms to know if you're just holding the tablet or if you intend on touching or tapping on the display to call up a command. This technology had debuted on Apple's iPad mini but was missing on some of the Android tablets with similarly slim side bezel designs, compromising these devices' usefulness. The Slate 8 Pro should be able to know if you're holding it or tapping it.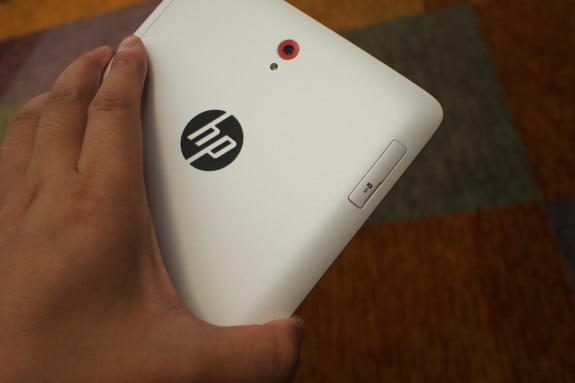 HP Slate 7 Extreme
The Extreme edition of HP's Slate 7 franchise gains a stylus this time around. The device has stereo front-facing speakers when held in landscape orientation and the tablet itself accommodates a stylus silo for carrying around the stylus. When asked, HP's representative say that the stylus was built in conjunction with NVIDIA for the display, and unlike rival Samsung's S Pen that's based on Wacom's digitizing technology, the Slate 7 Extreme's stylus is just a simple capacitive touch stylus. However, what's unique and special is that the nib, or tip, of this stylus is extremely fine, which is great for more accurate writing and drawing. Like the Slate 8 Pro, the Extreme 7-incher is powered by a Tegra 4 CPU and comes with a 1280 X 800 display.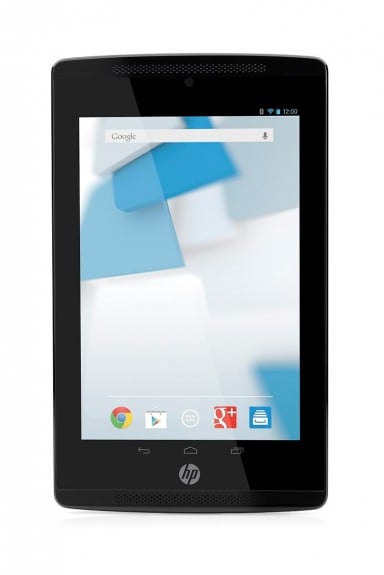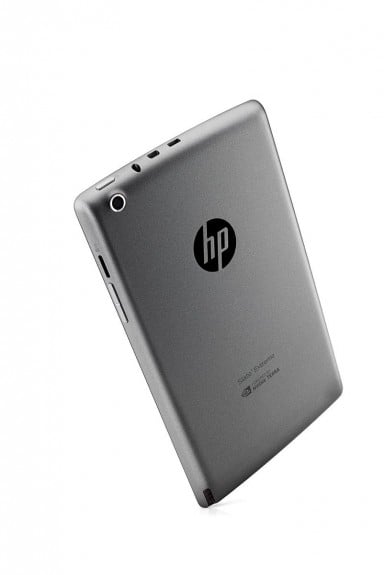 The tablet will be intelligent enough to have palm rejection technology. This means that you can rest your wrist on the tablet while writing or drawing with the stylus and the tablet will know to only register the inputs made by the stylus, and not your idle hand or wrist on the screen.
HP Omni 10
The Omni 10 deviates from HP's four other slates in that it comes with an Intel Atom processor, specifically the Z3000 chipset. The tablet will ship with Microsoft Windows 8.1 and will come with Office 2013 for your productivity needs. The Omni 10 should give users up to 9 hours of tether-free battery life.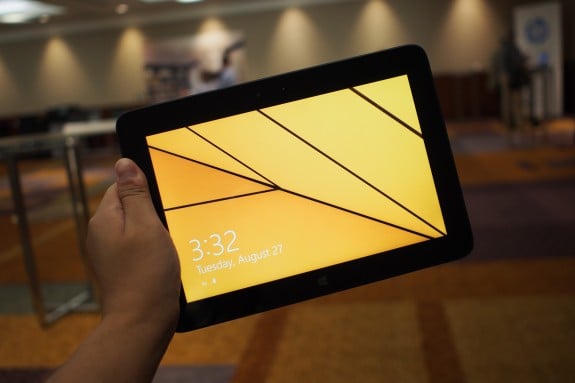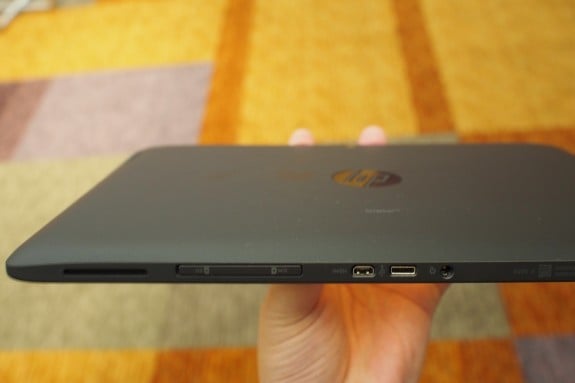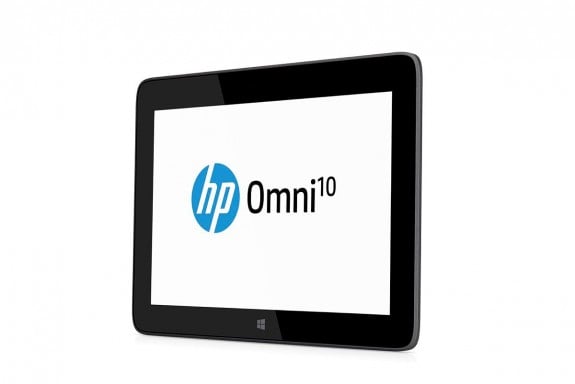 HP Slate 7 HD and HP Slate 10 HD
These models will come with either a 7-inch or 10-inch display size and optional 4G connectivity. HP was not specific on what 4G (HSPA+ or LTE) technology will be included on either models. However, as the original Slate 7 had an even lower price point than the original Nexus 7, hopefully the 4G-capable Slate 7 HD would clock in at a price less than the $350 Nexus 7 LTE that Google is offering this year.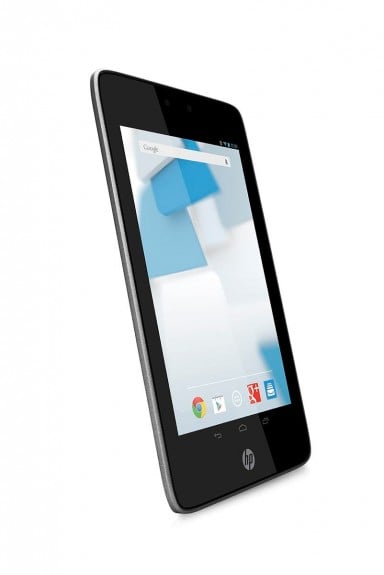 The company is saying that users with a 4G slate could get up to 200 MB free T-Mobile 4G data per month, so this may be a good tablet for those who occasionally may need to quickly connect to the Internet while away from WiFi.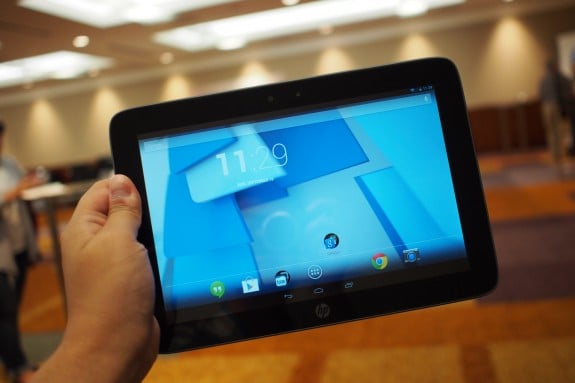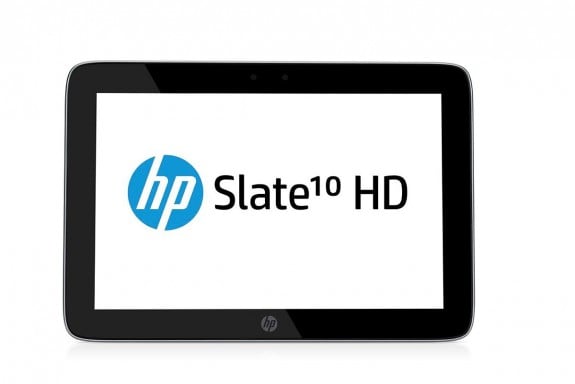 Be sure to watch the embedded preview video above for more details about the slates that are coming from HP for November.