HP Announces Pricing on 2710p Tablet PC
Word is starting to trickle around in the GBM Forums and on the Internets that HP has announced pricing for their new convertible Tablet PC, the 2710p. This new entry has a lot of folks excited. Prices start as low as $1,649 and scale up to $2,478 depending on how you configure the device and which processor you choose. If you order on the website estimated shipping is listed as July 21.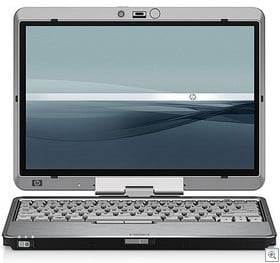 As an Amazon Associate I earn from qualifying purchases.