HP Chromebook 11 Charger Recalled Due to Overheating
Google and HP have officially recalled the HP Chromebook 11 charger, which has been prone to overheating and melting the charger itself, possibility causing a fire in the meantime. Google and HP have received nine reports of faulty chargers out of 145,000 that are said to be out in the wild.
The HP Chromebook 11 was launched back in October, but was taken off store shelves about a month later after reports came in that the charger was prone to overheating. This is different than a recall; Google and HP simply stopped selling the Chromebook, but that still left those who bought the laptop at risk of experiencing a faulty charger that could cause a fire. However, the US Consumer Product Safety Commission has deemed it appropriate to officially recall the chargers.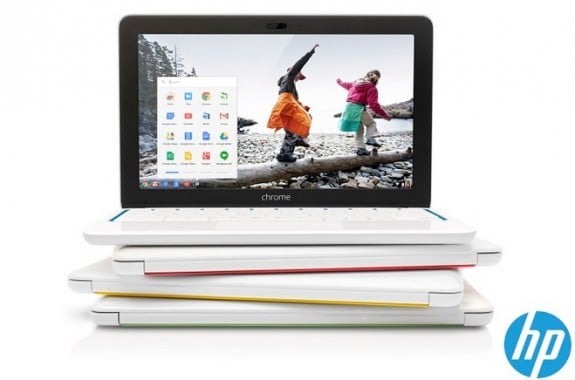 This means that HP Chromebook 11 users are encouraged to send in their chargers to get a replacement, even if their chargers haven't shown signs of overheating. Luckily, no actual fires have been reported. There has only been one actual injury where a user sustained "a small burn," and another report says that there was "minor property damage" that involved a pillow.
The Chromebook 11 from HP is the first Chromebook to use microUSB for charging. Most laptops use a proprietary port for power, but HP decided to make things a bit more universal with its Chromebook and use the same charging method that pretty much all Android devices use.
HP Chromebook 11 owners should contact Google and get their charger replaced (model number MU15-N1052-A00S) with a newer, safer model. You can contact them now, but there's no word on when replacements will ship out to affected customers. In the meantime, HP says that you can use another charger that came with a different device in order to charger your Chromebook 11.

As an Amazon Associate I earn from qualifying purchases.