HP confirms webOS phone, Windows 7 tablet, and sky is blue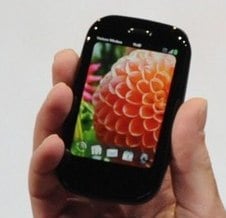 CNBC's Tech Check reports that HP will use webOS exclusively when they step into the current smartphone market. This must surely come as a surprise to everyone who thought they were going to take that $1.2B they spent to buy Palm then dump it in the trash. Also, they're making a Windows 7 tablet.
Okay, in fairness, HP did make a point to state early on that they weren't buying Palm to get into the phone business but rather to get their hands on their IP. But honestly, who buys a phone company for their IP then doesn't use that IP in the phones they make? It's hard to justify spending $1.2B on IP, then not use it.
Another bit of insight: "Bradley also said definitively for the first time that HP will build a tablet computer based on Microsoft's Windows 7." Yay! HP is building a tablet computer based on Windows 7! Could it be the Touchsmart tm2? Or perhaps the Elitebook 2740p? No, not those Windows 7 tablet computers they already build. They're probably talking about the Slate 500. You know, a "real" tablet.
Good news on both, but it's not really new, is it? HP already makes Windows 7 tablets. Their recent purchase Palm already makes smartphones that run webOS exclusively. Oh well. What's old is new again.

As an Amazon Associate I earn from qualifying purchases.