HP eStation Zeen is more printer controller than tablet computer
Not sure how to take this news: the rumored HP eStation Zeen tablet running Android has been confirmed by Engadget as being little more than an advanced printer controller. Could be seen as a really lame tablet or a really great printer control panel.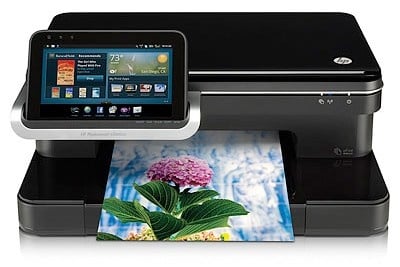 On the tablet side, it's a 7″ touchscreen device running Android 2.1 as its core OS, but the interface is supposedly locked in as HP's Touchsmart UI. Nothing wrong with Touchsmart, but Android apps probably won't run on it nor is it known what Android goodies will be baked in. It will offer web browsing and e-reading via the Barnes & Noble eBook system, presumably for the express purpose of printing reading material via custom apps. Sounds pretty limited.
On the other hand, it is said to offer a "rich interface to the printing functions" when paired with a compatible HP printer. If so, then it could signal the first real shift away from current printer interfaces, which are little changed from the "PC LOAD LETTER" days, and I'm certainly in favor of that. I'm leaning towards this view, if only because it shines a more positive light on the device.
Bundled with its partner printer, the Photosmart eStation C510 (its official name) is priced at $399 and is schedule to ship in a couple of weeks. Supposedly it will also be offered separately but there's no word on that.