HP Killing the Slate? TechCrunch Thinks So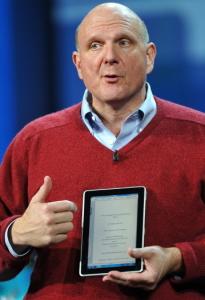 Here we go again.
This time it is TechCrunch reporting that HP is killing off the infamous HP Slate. This report from former Tablet maker wanna-be Michael Arrington himself says it comes from "a source that has been briefed on the matter." So there's no confirmation like today's earlier news on the canceling of the Microsoft Courier.
The reasons being bandied about should come as no surprise. The Windows 7 OS is just too burdensome. Smells like somebody is looking at that new acquisition and WebOS to me.
If this turns out to be confirmed then it's quite a day in the Slate killing biz.

As an Amazon Associate I earn from qualifying purchases.