HP Kills Windows Home Servers, Time to Put a Fork in WHS….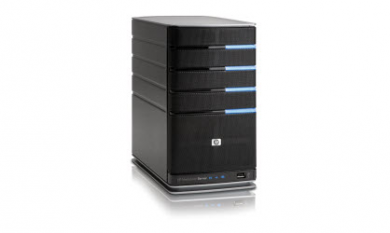 HP's out of the Windows Home Server market once it sells out of its current stock of MediaSmart servers. It seems like just yesterday that Microsoft and HP were trying to explain why everyone needed a server at home. I own a pair of HP MediaSmart servers, but will be putting them out to pasture as it's clear that HP and Microsoft will not be supporting them over the long term.
At CES a couple of years ago, we were bombarded by Microsoft and HP marketing promos, oddly aimed at explaining to children why servers were a necessary appliance in every household. While I enjoyed my MediaSmart servers, they remained relatively difficult for many users too set up and maintain.
I haven't had a chance to setup my MediaSmart servers in my new home office since they're still boxed up from my recent move, but this announcement marks an end to my MediaSmart adventure. I'll be exploring other backup and storage alternatives for a multi-OS household with about a bunch of machines on the network.
Acer and Tranquil PC still plan on selling WHS machines, but those days are likely numbered as Microsoft will likely close the books on this part of its business.
via We Got Served

As an Amazon Associate I earn from qualifying purchases.