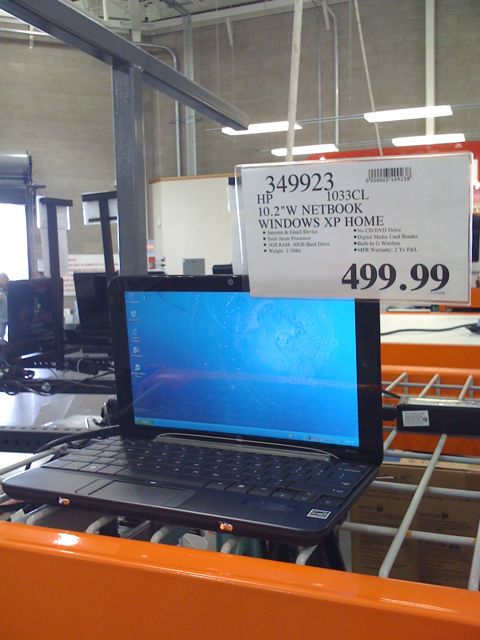 We are at Costco this morning on our weekly "checking account emptying" trip and I came across the new HP Mini 1000 Netbook for $499. They just got it in last night. The keyboard felt really good, and the webcam worked well with Movie Maker. The Acer Aspire One is right across from it for $349. The keyboard on the Acer felt very cramped. Acer was advertising the Aspire One as a Mobile Internet Device. That's funny, I didn't know Acer made MIDs…..
The clerk said the Acer was selling like wildfire and expects the HP to do the same. If I were in the market for a Netbook, I'd like go for HP Mini 1000 due to the keyboard alone and ample wrist pad space alone.

As an Amazon Associate I earn from qualifying purchases.