HP Mulling Selling webOS Software Business
Despite denying that webOS isn't going anywhere, a new rumor recently surfaced suggesting that HP is looking to sell off its webOS software business. The company had recently abandoned plans of producing hardware that runs on its proprietary operating system, which was well received but failed to gain traction in the market place. Effectively placing a fire sale on the TouchPad tablet, HP ironically inspired huge demands for its hardware once prices dropped to $99 for the entry level model. However, now, the company is also looking to shutter its webOS ambitions and is looking to sell off the software division, which would be valuable for its patents.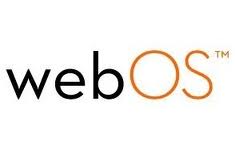 The company is being advised by investment bank Bank of America Merrill Lynch in the matter, and it is reported that interested parties in the webOS software division include Oracle and potentially Intel. It is expected that the sale will net HP several million dollars, which would be far less than the $1.2 billion that the world's largest PC-maker had paid to acquire Palm.
The real value in webOS may be its patents, and if another company purchases webOS from HP, it may mean that there will not be any future hardware releases based on the OS. As patents become an invaluable leveraging tool in patent wars, the technology that HP had bought from Palm may be far more valuable to outside companies than the operating system itself.
Most recently, under the direction of new CEO Meg Whitman, HP had unveiled a new Slate 2 tablet product that runs on Intel's processor and is powered by Microsoft's desktop Windows 7 operating system. The company may be renewing its relationship with Microsoft in the tablet space as it looks for other plans for webOS.
Via: Yahoo

As an Amazon Associate I earn from qualifying purchases.