HP Now Offers Extended Battery for the HP Mini 1000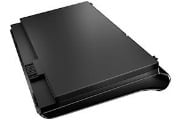 Don't tell my wife. HP is now offering an extended 6-cell battery for the HP Mini 1000 on the HP Shopping site. It had been available previously,  but only listed as a part. Intriguingly enough it is currently listed as out of stock. The battery will set you back $119.99.
Here's the link.

As an Amazon Associate I earn from qualifying purchases.