HP PalmPad rumored to be keeping pen input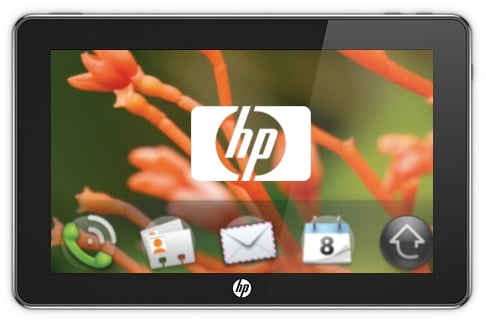 The tablet formerly known as the HP Slate or HP Hurricane and possibly now known as the HP PalmPad is rumored to be keeping its active digitizer despite running WebOS instead of Windows 7.
Examiner.com shares this rumor from an "insider" who claims the slate will retain the Wacom dual-digitizer, enabling active pen input + capacitive multi-touch, that it was to have as a Windows 7 device. Given how little anyone, including folks in the tech industry, seems to know about digitizers and pen input, I wouldn't start salivating over this just yet. It's possible this is a touch-only Wacom digitizer, like in the Bamboo Touch. And there are still the rumors that HP is working on slates for both WebOS and Windows, so a Wacom digitizer could be for the latter.
Furthermore, WebOS isn't designed for pen input, so you can't just give it an active digitizer and expect it to work like a Windows-based Tablet PC. I suppose Wacom could whip up WebOS drivers easily enough. Basic note-taking and simple drawing apps should be no challenge, but handwriting recognition and advanced art apps, like ArtRage, are considerably more involved. (And as we have been recently reminded, Palm gave up the rights to their Graffiti handwriting system, which is now ironically available for Android.)
That said, even with basic pen functionality, note-taking with an active digitizer is a vast improvement over using a touch stylus. And if ritePen were to support this, enabling me to launch apps, shortcuts or auto-fill text with pen macros, I'd be all over it.

As an Amazon Associate I earn from qualifying purchases.