HP Play Beta Brings Music Syncing to TouchPad
If you're an HP TouchPad owner and looking for a way to easily sync playlists and music to your TouchPad device, then you might want to check out the Beta of HP Play. Note, that I said Beta. The public Beta is available for Windows PCs (Windows 7, Vista SP1, XP SP3) and Mac (OSX 10.5 or higher) devices.
Install it and you can play your music, create playlists, burn CDs in ways we're all familiar with. But the big idea here is that this is a decidedly non post-PC era syncing solution for those webOS devices like the TouchPad and the Veer. You can transfer music and playlists to your webOS device and manage those functions from HP Play.  There's also a forum for you to search out advice on issues and provide feedback. It is worth checking out before you do the install in my opinion.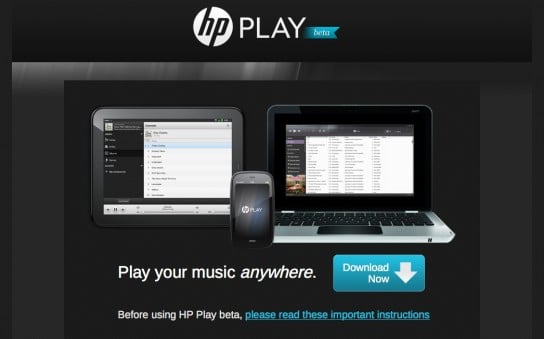 As an Amazon Associate I earn from qualifying purchases.