HP Pocket Playlist: WiFi Hard Drive Takes Netflix and Hulu On The Go
The Pocket Playlist from HP is a wireless hard drive that can store content locally and stream to up to five devices simultaneously. This can be really handy when it comes to limiting the amount of content that is streamed.
While it is unclear whether all of the same type of media has to be streamed simultaneously, the idea of limiting streaming will definitely impact consumers.
Battery life will increase for consumer devices, and also the amount of data they use will drastically decrease, especially for streaming video.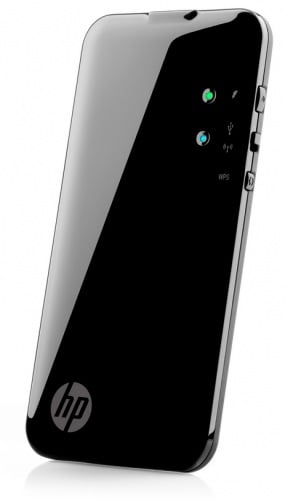 One of the features that sets the HP Pocket Playlist apart from other wireless hard drives, is the content that can be stored on it with the PlayLater app. With PlayLater, shows and movies from Hulu and Netflix can be directly stored onto the device. Although this is not exclusive to the Pocket Playlist it is not extremely common. This is great for long car trips or airplane flights, where either wireless networks are not available or they are unable to be used. When the PlayLater software is used the shows that the user selects are then stored onto the hard drive for later viewing.
The hard drive has enough space for 16 full length movies, 7,600 songs or 10,000 photos. In terms of device compatibility, the Pocket Playlist works with most Android, Windows and iOS devices that are WiFi enabled.
The PlayLater software has an annual cost associated with it of $29.99 after the first free month expires.
While the Pocket playlist is a great concept in terms of practicality for the average consumer it may not hit the mark. Unless you have a 16GB iPad there isn't a whole lot of reason to buy this device.
The Pocket will be available on February 15th for $129.00.

This article may contain affiliate links. Click here for more details.