HP Pro Notebooks Get Easy Access for Repair and Upgrades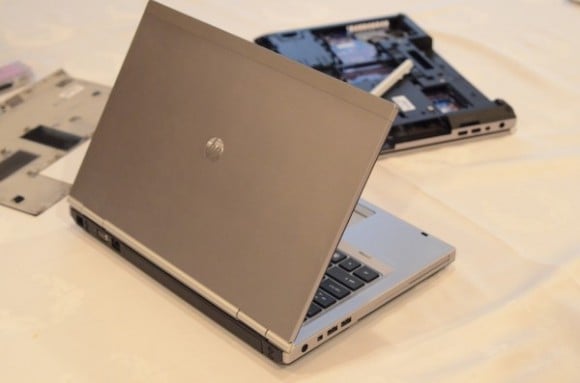 HP's refreshed its entire Elitebook and Probook lineup with faster processors and fresh new looks. But my favorite feature on the new notebooks will probably be overlooked by most notebook users. All of the new Elitebooks and Probooks now come with an easy access panel, which means you can replace memory without twisting a single screw. The entire bottom of the notebook can be removed in one swift movement, which means IT technicians will no longer have to spend the better part of their days working a screwdriver.
HP showed me the new notebooks last week and I shot this video demonstrating how easy it is to work on them. Most users will never have reason to dig around their company-issued notebook, but it's something that's really nice for those of us who dig around notebooks' guts from time to time.
We've covered each of the new EliteBooks and ProBooks over at Notebooks.com.

This article may contain affiliate links. Click here for more details.