HP Refreshes Convertible EliteBook Revolve Tablet PC With Haswell
HP has just launched the HP EliteBook Revolve G2, an update of the EliteBook Revolve that debuted earlier this year at the Consumer Electronics Show. The design is still the same, offering a modern and elegant twisting screen design on this more conventional convertible form factor, though HP has made a few quiet changes under the hood that will make the G2 a better performer.
Still designed with a sturdy, yet lightweight magnesium chassis and spill resistant keyboard, the EliteBook Revolve G2 manages to garner a MIL-STG 810G rating for rugged durability while keeping a slim profile and tipping the scales at just over 3 pounds.
New this year is an updated pen, which HP says will offer better accuracy. Unfortunately, as the pen technology is new, the new pen won't work with last generation's Revolve so there won't be any backward compatibility.
Additionally, HP has also chosen to outfit the rig with the latest fourth generation Intel Haswell processor, with options for a Core i3, Core i5, or Core i7 configuration. The Ultra Low Voltage, or ULV, processors will help the EliteBook Revolve G2 stay cool while at the same time extending battery life so users won't need to recharge as frequently, which will reduce range anxiety for this mobile computing product.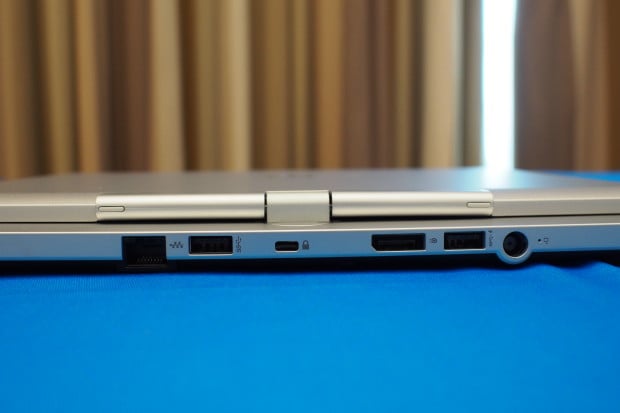 Expected in late December, the EliteBook Revolve G2 will start at $1,364. Though the form factor is more traditional, it will compete in the same class as Microsoft's Surface Pro 2 tablet. Unlike Microsoft's tablet, though, HP will also offer models with optional 4G LTE configurations as well for users who rely on mobile broadband connectivity.