HP Releases TouchPad Demo Videos Ahead of Tablet Launch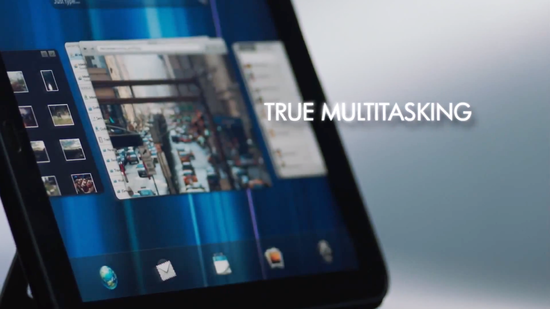 Now that HP has announced when the TouchPad will launch for consumer availability, along with pricing and an extensive demo at Computex by partner SanDisk, the company has released some formal demo videos on some features of its first webOS-empowered tablet. The four new videos released by the company shows off the HP Synergy engine, Just Type for searching, Multitasking with cards, and the new notifications system for webOS tablet design.
Synergy consolidates and synchronizes information from various web portals, including various email sources, calendars, social networks, photo sharing sources, and comments from Facebook.
https://youtu.be/7aX07pJWe_s
Just Type is the new universal search engine for webOS. It allows users to just type and it will search various apps, the web, and suggest apps to launch. There are also quick actions that are suggested. If you type a note from just typing, webOS can allow you to tie that string of words into a to-do or calendar appointment based on your choice.
https://youtu.be/PI1uGuMEXHM
webOS has been a multitasking champ on smartphones, and now HP is showing off the cards UI on the TouchPad tablet.
https://youtu.be/G3bcQQvyQUY
Notifications on webOS are non-obtrusive, and HP is showing you how you can be alerted and how you can respond to them.
https://youtu.be/Klyqeo2ZMNE
Now are you curious to get your hands on a TouchPad after viewing those videos? If so, the tablet will launch come this July 1st.
Via: Pre Central