HP Slate: On? Off? Delayed?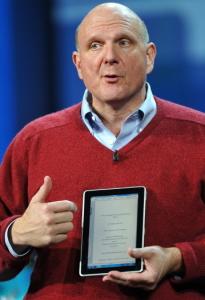 HP still isn't commenting officially on rumors that began last week about the end of the HP Slate. There's lots of speculation out there that all sort of make sense. You know that HP can probably manage to put out a Windows based slate and an Android based slate, and a WebOS based slate, etc…
But word did filter through today of an internal memo that is passing around the halls of HP that puts a halt to development for the moment. Passed on to us (and others) from Sascha at Netbooknews.com, (who was one of the first to say the rumors of the HP Slate were not true), the gist of this communication says that internally development on the Slate is being halted for now, so that more focus can be given to providing a better user experience.
Given the HP acquisition of Palm and the stated "double down on WebOS" that makes logical sense. Until we hear officially from HP, we'll just have to wait and see.

This article may contain affiliate links. Click here for more details.