HP Slate Supposedly in the Wild Nets Netbook Comparisons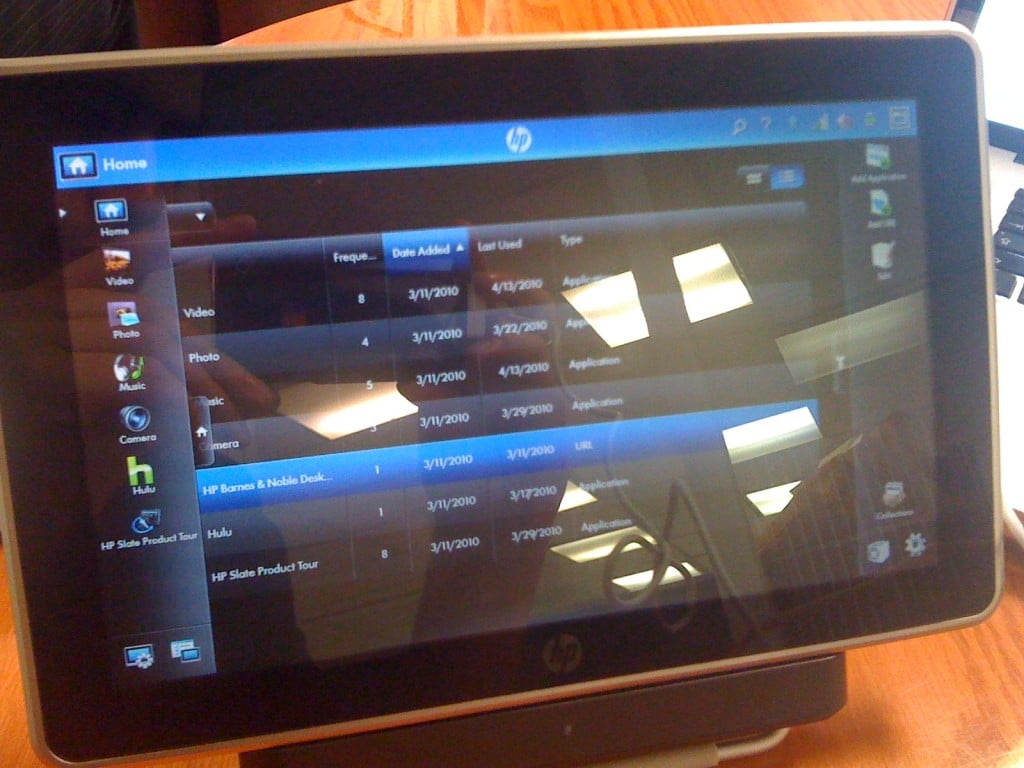 Engadget is linking to a conecti.ca report that looks to be a hands on with the HP Slate, which until now we've really only seen under controlled circumstances. I'll offer a couple of words of caution here by saying that will the post looks like these folks know their stuff I'm not necessarily taking this at face value yet. Second, you do have to translate the page and on first loading it in Firefox all I got was gobbledey gook. Opening it in Chrome yield a translated page.
The bottom line of the "review" is that the HP Slate is very netbook like in terms of performance which isn't great news. There's not much talk about the UI shell that tries to hide Windows. If true, that fulfills an expectation that many have. Here's hoping this isn't the real deal.
Again, I'm skeptical.

As an Amazon Associate I earn from qualifying purchases.