HP Slims Down the Business Ultrabook With New EliteBook Folio 1040
Hewlett Packard just unveiled its new EliteBook Folio 1040, a laptop that's said to be 16.1 percent thinner and 7.3 percent lighter than the previous generation of the Folio. The new EliteBook Folio is a slimmer, leaner, and more powerful Ultrabook, packing in some of the most advanced specs on the market today while at the same offering enterprise-grade durability thanks to the rugged MIL-STD 810G rating.
In terms of design, HP is using a unibody machined aluminum design with an aluminum keyboard deck. The Ultrabook weighs in at just 3.3 pounds.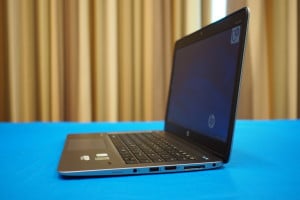 To keep the design slim and trim, HP had removed some ports on the Folio. Rather than adding bulky legacy ports, like the VGA display out, HP is creating an optional dongle accessory for users who need to rely on older video output technologies. The dongle plugs into the side dock connector, which is now standardized on HP's product line, and allows users to still have access to these older technologies. However, if users do not need the technology, the move helps to slim down and lighten the load of the EliteBook Folio.
The new Ultrabook features Intel's latest fourth generation Haswell processor with either a Core i5 or Core i7 CPU. Haswell provides all-day battery life for the EliteBook Folio.
The Ultrabook has a 14.4-inch display with resolution options for either full HD or standard HD. The laptop will is available now and the new EliteBook Folio 1040 will start at $1299.
New to the EliteBook Folio is a solid trackpad technology that HP is using. Partnering with Synaptics for the technology, the Folio is the first of many products to feature HP ForcePad.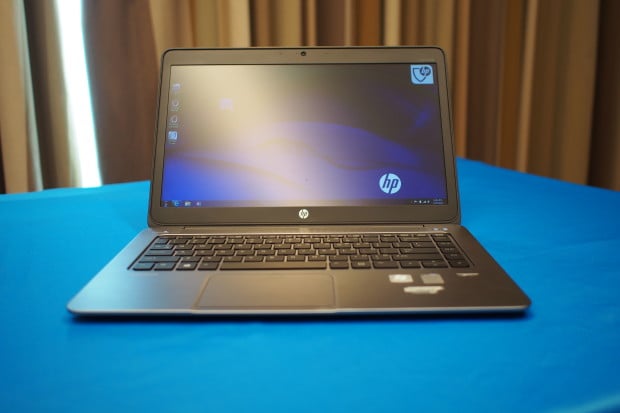 Rather than a trackpad that clicks down, this trackpad is solid and will provide audible feedback–provided the volume on your machine is turned on–to simulate a click. A solid trackpad adds to the durability and ruggedness of the device as a benefit.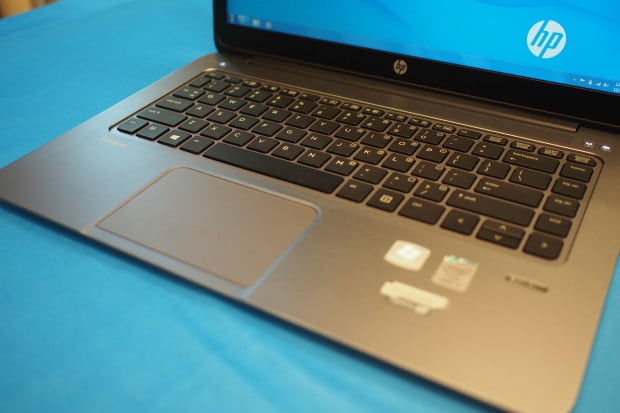 Additionally, it brings new gestures and opens up the trackpad to an enhanced user experience. Be sure to watch the embedded video below to get a better understanding of ForcePad technology.
For example, if you scroll, press down lightly and the scrolling will be slow. A harder press will speed up scrolling on the ForcePad. Another useful gesture has to do with drag and drop. Rather than having to click, hold down, and then drag what you want across the screen–this maneuver requires quite the finger acrobatics–users can just tap and drag at ease.
The Folio will also come with optional 4G LTE connectivity for business customers who need integrated mobile broadband technologies.