HP Spectre 13 Now Comes in Ultrabook or Convertible Configurations
HP's flagship consumer ultrabook Spectre line is getting some changes for the holidays. This year, the slim and unibody machined metal Ultrabook will be coming in two configurations–a standard Ultrabook clamshell with a touchscreen that works just as a laptop, or a second Spectre 13 x2 configuration with a detachable display that converts the form factor into a tablet.
Both tablets maintain a a similar design ID and will be available in new colors–gold and truffled brown.
Check out our preview video, embedded below, of the Spectre 13 Ultrabook and the Spectre 13 x2 convertible tablet ultrabook:
HP Spectre 13 x2 Convertible Ultrabook
One of my favorites from HP's consumer fall lineup, the Spectre x2 convertible is elegant and sleek. The display portion is removable from the tablet dock and offers users an Intel tablet experience with a 13-inch full HD 1080p display powered by Intel's Haswell processor. The tablet has room for a micro SD expansion card.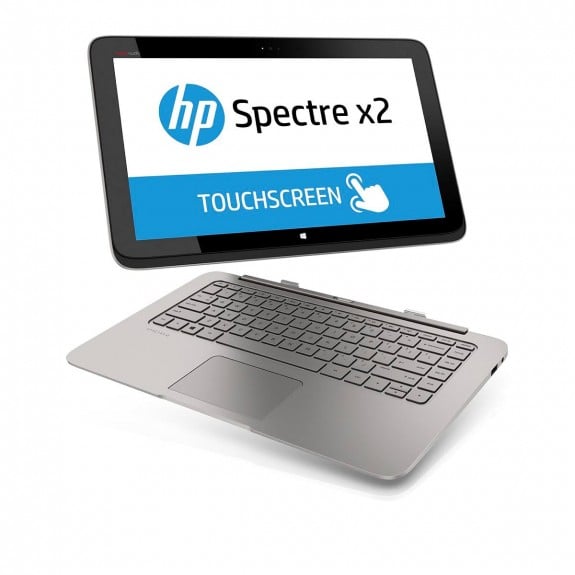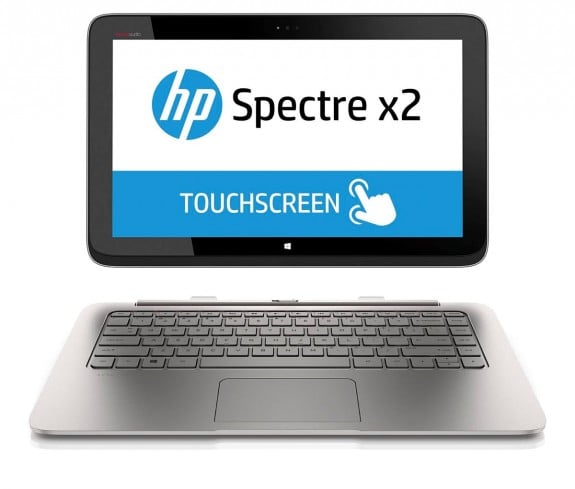 The keyboard portion adds a second battery for even longer run-times in between charges. The battery is also needed to provide an even weight distribution for when you're using the tablet in laptop mode so that the display portion isn't top-heavy and tip over. With additional USB and HDMI ports along with a full-sized SD card, the keyboard adds more flexibility.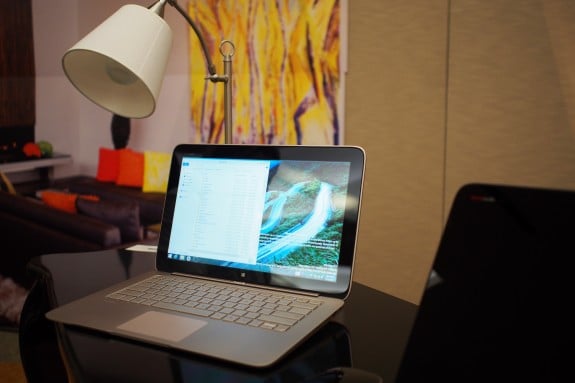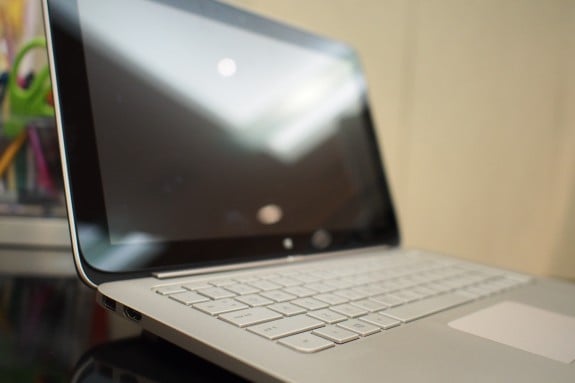 Each piece weighs about 2 pounds for a combined weight of about 4 pounds for the whole 13-inch configuration with the keyboard dock. The unique thing about the convertible is that although it runs Intel's performance Haswell Core i chipset, the device lacks a fan! This is a first and should lead to a more quiet computing experience with fewer moving parts.
Pre-orders will begin October 16 and the Spectre 13 x2 starts at $1099.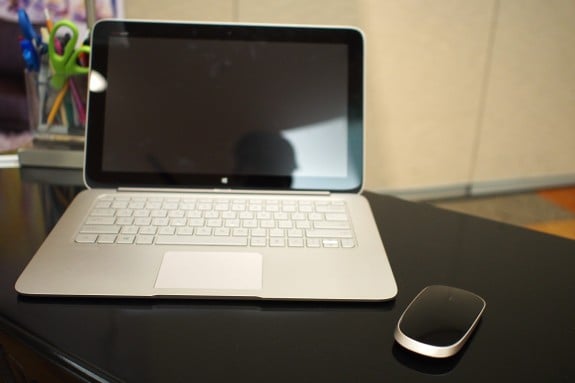 HP Spectre 13 Ultrabook
Bearing a more traditional laptop form factor with a full HD display (can go up to Quad HD) with touchscreen capabilities, the Spectre 13 bears a weight of just over three pounds. Made from a single piece of machined aluminum, the device is solid and elegant like its convertible sibling.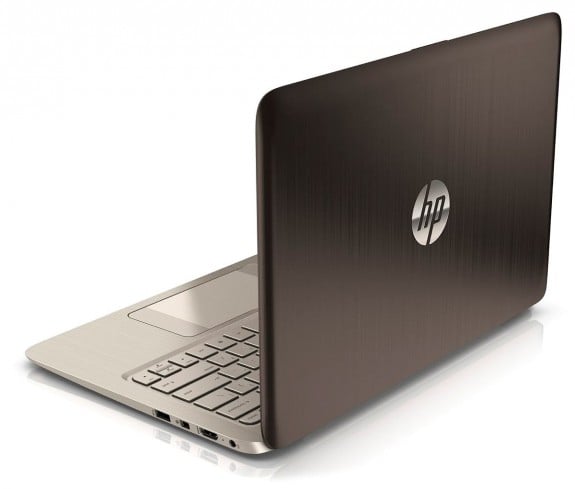 With the Spectre 13 Ultrabook, you do lose the flexibility of detaching the display and using it as a tablet. What you do gain is a new ultra-wide touchpad with new wings. These touch wings provide a dedicated space for users to access some of the gestures introduced on Windows 8 without having to reach for the touchscreen.
Preorders for this Haswell-based number starts on October 16 for $999.

As an Amazon Associate I earn from qualifying purchases.