HP TouchPad $100 Price Drop Permanent, Now $399, $350 for Students
The HP TouchPad has had an interesting launch. First there were so so reviews, then there was a software update that brought improvements. This past weekend we saw the HP TouchPad drop as low as $299 thanks to a $100 HP discount and a Staples coupon. Now, HP has announced that the $100 HP TouchPad price drop is permanent. The deals get even better with a $30 coupon and student discounts.
Yes, that means you can walk into any store, or order online, and get the HP TouchPad 16GB for $399 or the 32GB WiFi model for $499. It's a brilliant move by HP, who just undercut Apple by $100 right after bringing improvements to market.
Hp has previously stated that it wants the number two tablet position quite bad, and this is the perfect way to get it. By leaving the iPad and Android tablets to duke it out at $500, the TouchPad is going to catch the eyes of the large number of consumers who purchase based on price — which is to say a large number of tablet shoppers.
Price alone will not guarantee the #2 tablet spot, but it does help HP address two major issues;
Standing out in a crowded tablet space – HP is already a known brand, at $400 it can attract consumers who think the iPad is the only tablet game in town.
Growing the install base to attract developers – In order to have a large app catalog HP needs a lot of TouchPad users who can buy apps.
What about Current TouchPad Owners?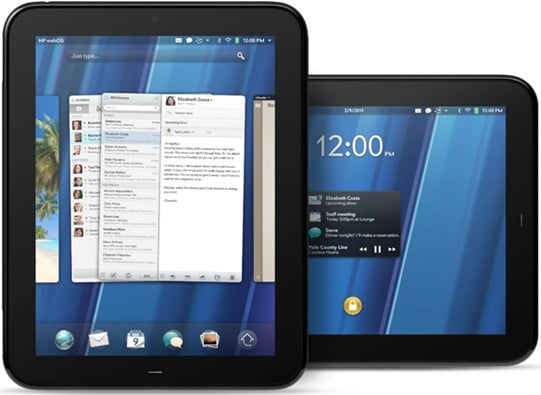 If you already purchased an HP TouchPad at the original price, I'm worry to tell you that HP isn't acting like Apple and handing out refunds. Instead, you can take part in the $50 App Credit for Early Adopters offer which we previously shared.
If you recently purchased a TouchPad at retail or online, and are within your return period, I would suggest asking for a price adjustment. If that fails, and you can return without a restocking fee, that may be your best bet. Based on my experience, if you are going to return an item and buy a new one in the end, many retailers will do the price adjustment rather than hassle with a full return.
HP TouchPad Deals Abound
If you want an HP TouchPad, you can get one direct from HP for $399, but that's no longer a deal. Instead, check out the following TouchPad prices we found.
That said, don't run out to your local stores just yet. It is possible that not every retailer has the new price updated. Notably, Staples still lists the 32GB TouchPad for $599 with a $50 instant discount.

As an Amazon Associate I earn from qualifying purchases.