HP TouchPad Appears at The FCC
HP's webOS tablet, the HP TouchPad, has shown up in a filing at the FCC which means that the device should be on track for its launch which will come at some point this summer.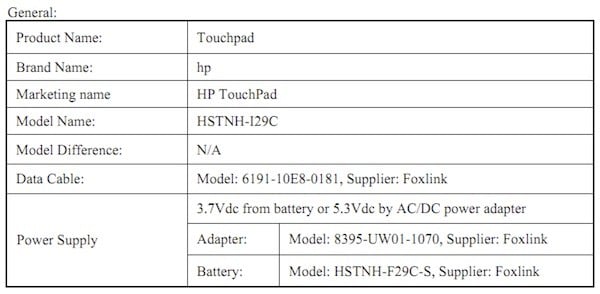 The TouchPad's filing unfortunately doesn't reveal much at all as most of the information within it will remain confidential for 180 days. That of course means we will probably have to wait until the HP TouchPad is released before we find out exactly what's inside of it.
We have heard that June is likely going to be the month that the HP TouchPad finally makes it to shelves and it apparently has a working price tag of $500 for a 16GB model and $600 for a 32GB model.
HP's TouchPad will join a crowded tablet field that is already populated by Apple's new iPad 2, RIM's BlackBerry PlayBook, Motorola Xoom, T-Mobile's  LG G-Slate, the HTC Flyer, and the extremely popular ASUS Eee Pad Transformer.
HP originally introduced the TouchPad alongside the HP Pre 3 and the HP Veer back in February.
(Via Engadget)
—
HP TouchPad Hands On Video

As an Amazon Associate I earn from qualifying purchases.