HP TouchPad Drops to $299 at Staples This Weekend
We shared a great TouchPad deal with you this morning, but we just found an even better deal at Staples. Instead of saving $130 ont he TouchPad, you can cut $200 off the price of either the 16GB or 32GB HP TouchPad tablets.
The deal combines an instant $100 HP savings, which you can find at numerous retailers, with a $100 off Staples Tablet coupon we shared a few weeks back so that you can save $200 off the list price of the HP TouchPad.
The deal is only valid in store, which could be a problem for some users, as my local store is out of stock. The remaining stock will go fast as deal hunters jump on the $200 discount of the HP TouchPad.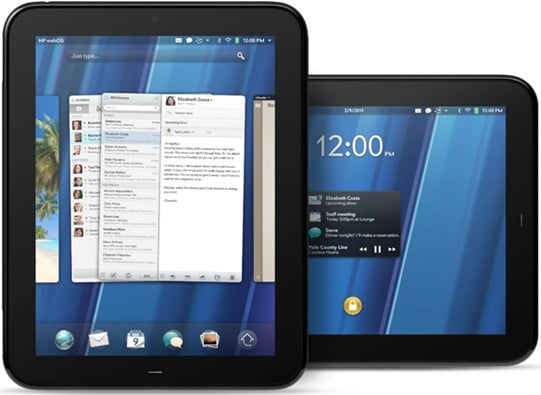 To get this deal, print out the $100 off Staples Tablet coupon and go into Staples to make your purchase. If Staples in store price doesn't reflect the instant discount, ask for a price match to Staples.com and then provide your coupon. If all goes well, you'll be enjoying WebOS in no time.
While some are questioning the early discounting of the tablet, and asking if it will signal a downfall for the TouchPad, HP is still making money on these deals and is doing what consumers have asked for — offering a cheaper tablet. This also means there will be more TouchPads out there in the hands of customers who want to buy TouchPad apps, an important factor for developers. While Google and Android tablet manufacturers are struggling to build their app catalog, it appears that HP may have found the solution.
The only question is, are you buying a TouchPad this weekend?

As an Amazon Associate I earn from qualifying purchases.