HP TouchPad Priced Starting at $499?
Slashgear is linking to a post on PreCentral that says the HP TouchPad will start at $499 for a 16GB model and $599 for a 32GB model when they are released in June. At least we think it will be June. That certainly puts it in line with the iPad 2. The info comes from a product release sheet from "major US retailer" so I'd take this with caution at this point.
Also of note, PreCentral says that HP will be dropping a 7 inch WebOS Tablet in September called the Opal. Or at least that's the codename.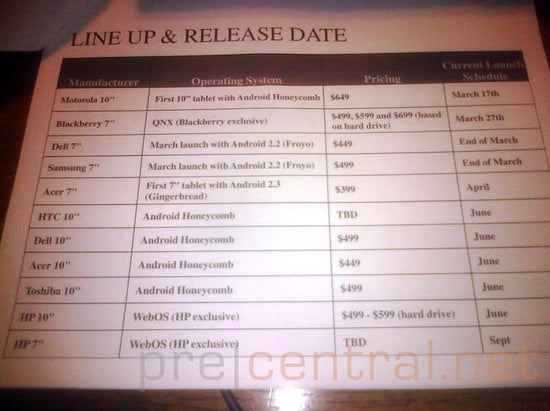 This article may contain affiliate links. Click here for more details.