HP U160 Mobile Monitor Makes Dual Screen Mobile Computing Affordable
HP announced a new mobile monitor at this year's Consumer Electronics Show. A 15.6″ monitor that connects to a user's laptop over USB, the U160 is only 1.02″ thin, impressive for a mobile monitor. It brings a new option for those looking to get some serious work done while mobile.
For a lot of business users, traveling with a laptop is great for portability. But many are used to their desktops, where they may have a multiple display setup for their many applications. The HP U160 offers a solution to those users: a portable monitor that can easily be stowed in any business travel bag thanks to its thin profile and low weight.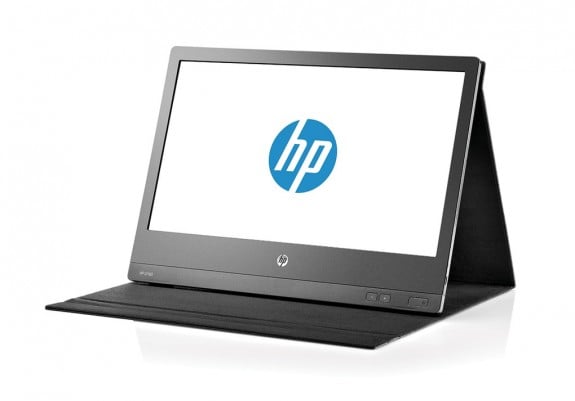 The HP portable monitor comes with a stand similar to some iPad cases. Like a folio it can fold up to allow the screen to stand, and has protection for the screen built right into the design. WIth the stand built onto the back of the monitor it both increases the utility of the device and also decreases bulk of having an exterior stand to attach.
While this new portable monitor is great for some users, it does not have the amount of features that other portable monitors do, like wireless connectivity and touchscreen capability. Competitor Lenovo ThinkVision LT1423p is a mobile display that has a lot more to offer consumers with a wireless model, battery life of up to 10 hours with the wireless display and most importantly: touch capability. While the wireless model may or may not interest users, the touchscreen option makes the Lenovo a great option compared to the HP model. Especially for those who have Windows 8 on their laptop but lack a touchscreen.
Comparisons aside, the slim and portable HP U160 Monitor will be available towards the end of the month for $139.