HP Unveils WebOS 2.0 with Palm Pre 2.0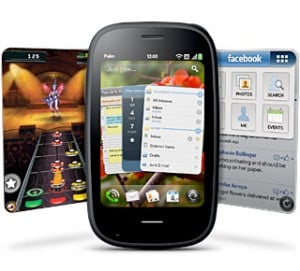 No real surprise here, but HP has officially announced both WebOS 2.0 and the Palm Pre 2.0. Since HP's acquisition of Palm, there's really been no doubt that HP was going to get back into the handheld business and of course HP has made no secret that it is banking quite a bit on WebOS.
The 2nd version of the handset will debut in France this Friday and will be coming to the US in the now familiar time line of "in a few months." I'm seeing some rumblings around the web that the changes in the physical handset might not be enough to hang a version 2 moniker on it, but we'll have to see how that plays out.
WebOS 2.0 is eagerly awaited and promises some new features that include a new UI (Stacks)  that will make multi-tasking easier, and Exhibition, which will allow developers to create Apps that run while the the device is docked on the Touchstone charging device. JustType has been improved to supposedly allow you to just begin typing, regardless of your task, and then take you to whatever functionality you need. Yeah, there's also support for Adobe 10.1 (beta) built in. Some other features include the use of Skype Mobile for Verizon customers, QuickOffice built in out of the box, although it is just a viewer and doesn't allow editing, and 2.0 version of the Facebook App.
I'm sure we'll start to hear more soon about WebOS 2.0 and the new Pre, but my interest is more about how WebOS 2.0 might be working with Tablets. How about yours?