HP Updates Envy 17 Laptop With Leap Motion Sensor for Gaming
Microsoft's Xbox Kinect may bring the family together for motion-sensing game play without players being tied down by controllers, but what about gaming when you're on the road with the same camera sensing technology? This year HP is updating its Envy 17 laptop to bring motion sensing technology from Leap Motion. Dubbed the HP Envy 17 Leap Motion SE Notebook, HP's powerful desktop replacement laptop brings a whole new way for users to interact and experience motion and touch, and opens up a new dimension for further UI development.
Right now, HP representatives told GottaBeMobile that the Leap Motion camera will work with a select number of game titles where users can point and gesture their fingers in the air. HP says that Leap Motion is working to bring more gesture and motion control to the standard Windows 8 experience.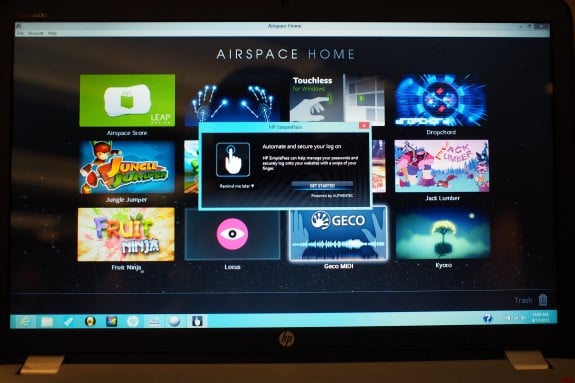 A timeline was not given on when that would happen, but this could open up new ways for users to experience and interact with their PCs.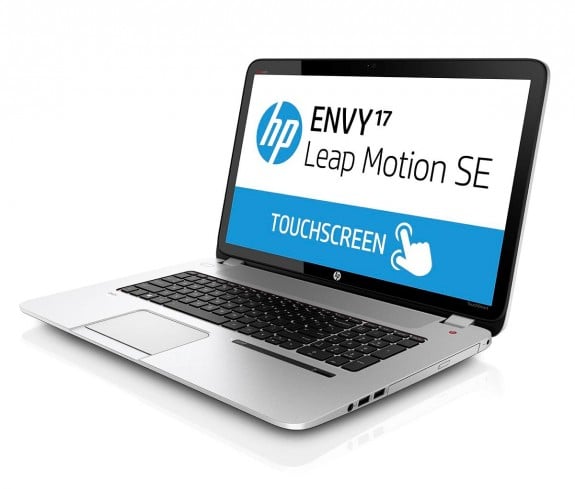 The Leap Motion camera is built into the base right wrist rest of the laptop's body next to a fingerprint sensor.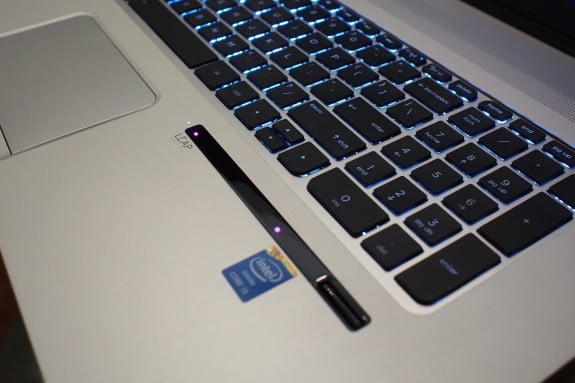 As for the Envy 17 laptop itself, the notebook is constructed with aluminum and plastic. The top part of the keyboard rest is made from a single piece of machined aluminum while the bottom base of the laptop is made from plastic. Overall, it's a solidly built laptop and offers a lot of rigidity despite the larger 17-inch footprint.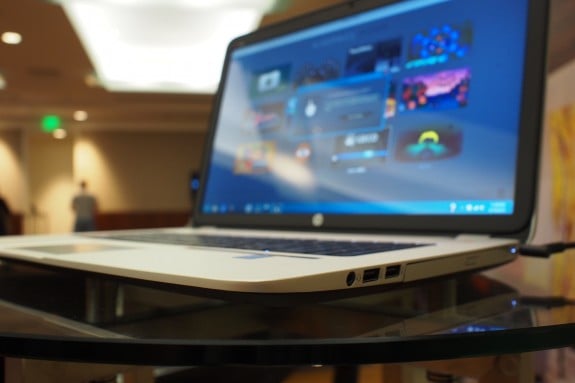 HP didn't provide us with any specs at this time for the Envy 17 Leap Motion SE Notebook, but preorders are expected on October 16 starting at $1049.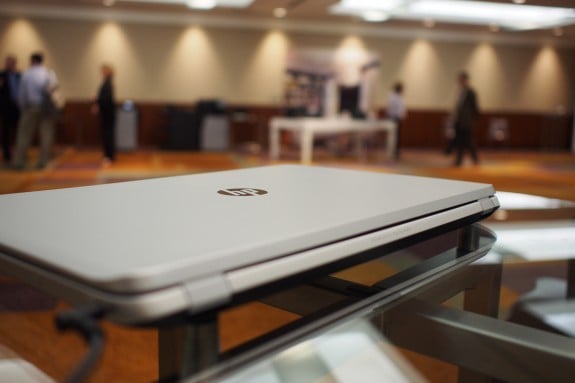 As an Amazon Associate I earn from qualifying purchases.