HTC 10 Release: What We Know So Far
The brand new HTC 10 release date is coming soon, and the phone will be announced tomorrow, April 12th. The old "M" branding is gone, and tons of new features will be unveiled. With both the Galaxy S7 and LG G5 readily available, all the attention and leaks have turned to the HTC 10. Here we'll take a loot at what we know so far, reveal the latest details, and share a new video showing off the phone ahead of the release date.
A huge leak surfaced in February revealing everything about HTC's new phone, which is linked to below. Before that it was rumored as the HTC One M10. We've seen countless photos, leaked benchmarks and more. With the launch date quickly approaching more details have started to surface, videos revealing the phone, and key information for potential buyers.
Read: HTC One M10: 5 Key Details Leak
Over the course of the past month HTC has been busy sharing hints about its new phone on Twitter. With posts talking about the #powerof10, the stunning front and rear cameras, and even claim it will be the fastest and smoothest Android ever. We have a good idea of what to expect, what it looks like, and when it will be released. Below is a new video showing off the HTC 10 from every angle, the specs, release details, and the latest leaks.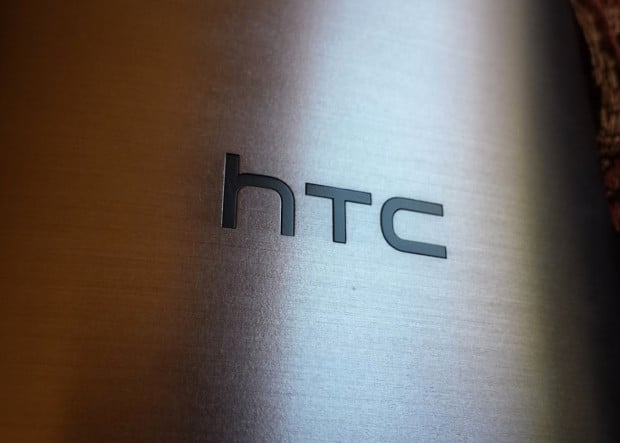 Last year in the middle of March the HTC One M9 was announced and released on the same day. Making it the earliest and fastest release in history for HTC. However, it didn't arrive in the United States until April 10th, the same day as the Galaxy S6. It was quickly overshadowed by a much improved and completely redesigned Galaxy S6.
Update: Earlier this month HTC confirmed the official launch date of its new phone, the HTC 10. An event will take place on April 12th in New York, London, and Taipei all simultaneously as they unveil the new HTC 10 smartphone. We're still hearing the release date is set for April 19th, but new reports are now claiming sometime in May.
Now that HTC confirmed the launch date themselves, we've continued to see leaks surface, as well as teasers from HTC themselves. Here's the latest photos, as well as a tweet by HTC claiming they'll have the best Android smartphone in 2016. Bold statement!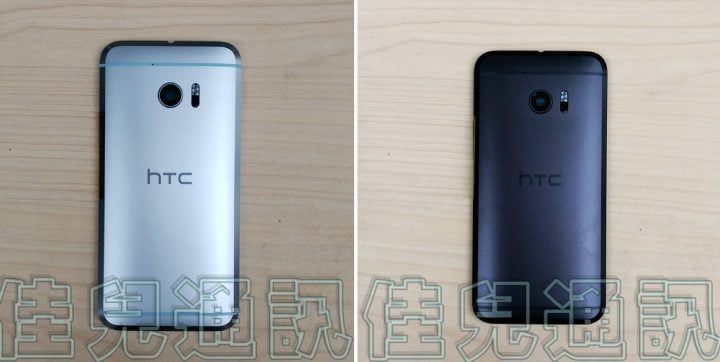 The photo above is our latest look, but this week we received more than just photos. While we rundown potential specs below, here's what the latest leaked benchmark suggests. A beautiful 5.2-inch Quad-HD display, Snapdragon 820, 4GB of RAM, 32GB or 64GB of storage, micro-SD card, 12 Ultrapixel rear camera, 5 MP front shooter, along with Android 6.0.1 Marshmallow. Internally it will match the Galaxy S7, but will be much different thanks to HTC Sense, and the different design.
More photos revealing four different colors have emerged, as well as a potential release date. Below is the HTC 10 in four beautiful colors, with a white or black face, and @evleaks has confirmed our report below of an April 19th release date.
To add even more fuel to the fire ahead of the April 12th announcement, a promotional video leaked today officially confirming the HTC 10. Below is the video teasing the phone from every angle as users wait for more details to be announced tomorrow.
The HTC One M9 looked extremely similar to the One M8 and even the older One M7 before it. This year though, HTC has a completely different plan. They've apparently ditched the "One M" branding, and will call their completely redesigned all-new phone the HTC 10. With that out of the way, here's what we know.
A huge leak surfaced this weekend from GSM HelpDesk confirming everything above, but also sharing a few new details. The screen is 5.2-inches, not 5.1-inches, and HTC will offer three colors and two storage options. A 32GB and 64GB model, as well as a micro-SD slot.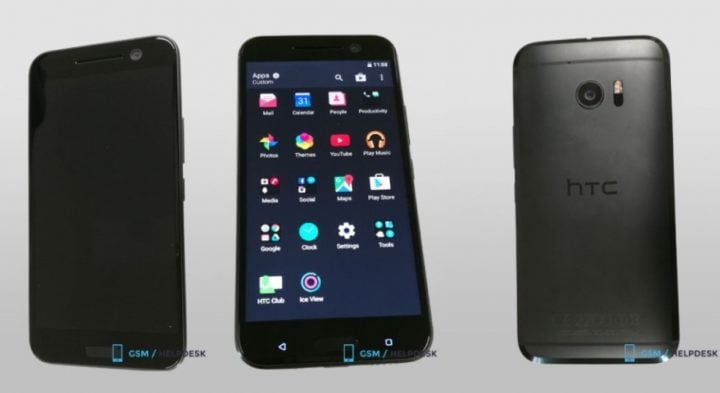 The leak goes on to mention the new HTC 10 camera will have a 12 Megapixel (UltraPixel) camera with an f/1.8 aperture and image stabilization, as well as laser autofocus on the front and rear. The 5MP front camera will also have optical image stabilization. The dual front facing speakers are gone, but one could be in the earpiece while the other is on bottom like an iPhone or Galaxy S7, and HTC has a new Hi-Fi chip that will reportedly offer the best sound of any smartphone ever released. They end by stating the release date isn't April, and instead will be around early to mid-May.
Update (April 6th): HTC claims its new phone will be the fastest and smoothest Android ever, have some of the best sound, look amazing, and even stated it will be the best smartphone ever for taking photos and video. They're building a lot of hype, so hopefully the phone can live up to it, and perform as they say it can. Below is the latest HTC 10 teaser video. It highlights the camera, but ends by quickly listing four areas of focus: Battery, Audio, Design & Camera. We'll know more come April 12th.
HTC 10 Design
The new HTC 10 has leaked multiple times over the past month or two, and now we're starting to see photos from nearly every angle. For a full gallery click here. Then back in March, famed leakster Evan Blass, known as @evleaks on Twitter, revealed the below photo giving us our first look.
Here we see the new and improved design, a slim camera bulge on back along with a huge front-facing camera. The Samsung-like fingerprint scanner in the front that took the place of the Boomsound from speakers, and more. It also looks like HTC removed the IR sensor for remote control features.
As we can see, the new HTC 10 is completely different from any prior HTC smartphone. It looks a bit like the Galaxy S7 and iPhone 6s on the front, and HTC's signature brushed aluminum unibody frame on back, with a big new and improved camera.
HTC's new smartphone has a beautiful metal design with curved and chamfered edges, a slightly bigger 5.1-inch Quad-HD display, and thankfully there is no longer a huge black bar below the screen wasting space with an HTC logo like past phones. This was a huge complaint by most. Sadly, we also see there are no dual front facing speakers, which has been a highlight and key selling point for many of HTC's smartphones.
Not all phones are created equal. The fastest and smoothest Android. You'll feel it. #powerof10 pic.twitter.com/1F42fJB7Lz

— HTC (@htc) March 29, 2016
Instead of a big set of dual speakers, a large black bezel, and then on screen keys taking up nearly half of the phone, buyers will be happy to learn it's now one sleek frame. The single speaker is now on bottom, as you can see from the slits in the aluminum, rather than pinholes like Samsung and Apple. Overall the new HTC 10 looks really good, and a clean departure from the HTC One M9 from last year. They're still calling it "Boomsound" speakers, and claim this single speaker will remain excellent.
Display
The first HTC One (M7) was 4.7-inches, then the last two years HTC has offered a 5-inch smartphone that was slightly smaller than the competition. That being the 5.1-inch Galaxy S6 and Galaxy S7.
In 2016 HTC is changing more than just the design, and are going with a slightly bigger 5.2-inch 2560 x 1440 Quad-HD display, similar to the Galaxy S7. This is the first HTC One to have a Quad-HD screen, rather than only a 1080p resolution like last year.
Below is another set of photos showing off the screen, design, and bottom with a USB Type-C charging port thanks to another popular leakster, @Onleaks.
From what we're seeing here from all sources, the HTC 10 design appears to be final, and completely different from what everyone was expecting. This could be exactly what HTC needed to get back into the fold, and compete with Samsung, LG, Motorola and others.
This will be the biggest HTC One released thus far in the United States, and it will reportedly be called the "HTC 10". That name goes right along with the branding HTC has been posting all over Twitter. It also appears that unlike the HTC One A9, the HTC 10 fingerprint scanner will double as a home button and be clickable, similar to the Galaxy S7.
HTC 10 Specs
Multiple leaked benchmarks, spec sheets, and other details have leaked about the HTC One M10, or HTC 10, and they were once again confirmed recently by famed leakster @Onleaks, and again this week. These reports match everything we've heard thus far, proving the beautiful new and redesigned HTC 10 shown above will have similar specs to the new Galaxy S7, and give Samsung quite the battle. Here's what we're hearing.
HTC 10 Specs (Rumored)
5.2-inch 2560 x 1440 Quad-HD SuperLCD 5 Display
Quad-core Snapdragon 820 Processor with 4GB of RAM (Same as Galaxy S7)
32 or 64GB of internal storage, with a micro-SD slot (up to 200GB)
Android 6.0.1 Marshmallow
12 "UltraPixel" camera with Optical Image Stabilization, laser auto-focus
5 MP Wide-angle Ultrapixel front camera with image stabilization
Fingerprint Scanner in front similar to the Samsung Galaxy S7 (and HTC One A9)
No dual front facing "Boomsound" speakers
USB Type-C charging port
Rumored 3,000 mAh Battery (Like the Galaxy S7)
more
In recent years HTC has struggled to release a smartphone that can take on Samsung and LG. The HTC One M9 looked too similar to the model before it, and was plagued with poor battery life, a mediocre camera, and nothing to differentiate it from the competition.
As we can see above that won't be a problem this year. HTC is going with a bigger 5.2-inch Quad-HD display, but still an LCD, not AMOLED. A powerful new processor with 4GB of RAM, a micro-SD card, and a beautiful new design. The fingerprint scanner is a welcomed addition, but buyers won't be happy to see the dual front-facing speakers are gone. Hopefully that bottom speaker is crisp and loud as HTC claims. We'll have to wait and see.
The new USB Type-C charging port offers faster data transfer and extremely fast rapid charging speeds, along with Quick Charge 3.0 technology. It's reversible and can be plugged in both directions, making things easier for owners.
World First, World Class, Front and Back. You'll see. #powerof10 pic.twitter.com/qN9HN6OP5i

— HTC (@htc) March 15, 2016
Now the only potential problem is the camera. We're hearing HTC chose a new 12 UltraPixel camera, similar to the larger sensor found in the Nexus 6P, iPhone 6s, and Galaxy S7. Until we know more details, it's hard to speculate on how it will perform. That said, HTC claims the front and back cameras will be "World Class". Samsung went from 16 megapixels on the Galaxy S6 to a 12 megapixel Galaxy S7, so this shouldn't be a concern for potential buyers. As long as HTC has a great camera experience on board.
HTC 10 Release Date
Now that we've seen the redesigned and much better looking HTC 10, know most of the specs and features, when will it be announced or released?
Last year it was announced in March and released in the US in April, but it will be late this year. HTC confirmed it will launch at an online-only event on April 12th, and we could see it released the same day, or within a week. Multiple different sources have told GottaBeMobile it will be available from US carriers on April 19th. That said, this weekend reports suggest sometime in May. Samsung and LG have a big lead on HTC.
We're obsessed… in a good way. #powerof10https://t.co/PXDCTg50Cm

— HTC (@htc) March 2, 2016
Leaked press photos have teased April 16th or 19th with the date inside the screen, which is often a giveaway as to when a smartphone will be released. However, @evleaks recently suggested it won't be released until May 9th, but then changed his mind and said April 19th. His original claim could be right, with May 9th being the US release date.
There is a possibility the international release is April 19th, and carriers in the U.S. could delay it until May. For now though, we don't have a solid HTC 10 release date to reveal other than it being announced on the 12th. As soon as HTC confirms the details, we'll update with everything potential buyers need to know.
Now that we've seen the full HTC 10 smartphone, does it still look like an iPhone clone? Will you wait for HTC's latest, or go with the Galaxy S7 or LG G5 instead? Let us know in the comments below. Hopefully the HTC 10 is worth the wait, and the hype.

As an Amazon Associate I earn from qualifying purchases.