HTC 5-inch Phablet Could Be HTC One X 5
Rumors are swirling around HTC is readying a possible Galaxy Note II competitor, and now we have what looks like a press render of the new smartphone.
According to Engadget the press render first appeared on Sina Weibo (a Chinese social network like Twitter). The leaked image shows a large HTC smartphone that looks more than a bit like the HTC One X. The design is no coincidence if the image is true because it labels the phone as the HTC One X 5.
The render shows a larger HTC One X with a black shell with red accents. The phone looks less rounded than the HTC One X, and it looks like it has the hint of the old HTC chin at the bottom.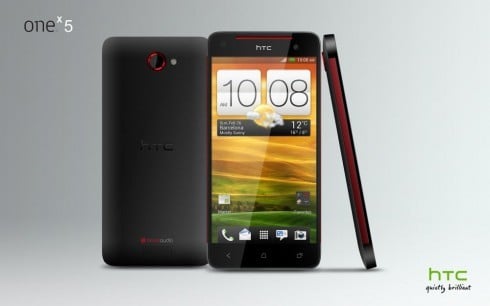 The HTC One X 5 will have a 5-inch 1080p display, one of the first in a smartphone that we know of. The phone will likely use a Snapdragon S4 processor. It might even use the upcoming quad-core Snapdragon S4-Pro.
Strangely for the size, the HTC One X 5 doesn't appear to have a slot for a stylus. HTC might go the route of the LG Intuition and pack in a separate stylus, but we certainly hope not. If the phone has an option for a stylus, users need an easy way to carry the input device without a bulky case.
The HTC One X 5 could make its way to Verizon Wireless sometime in the future as the HTC Droid Incredible X. The black and red shell fit with the Droid name. We haven't heard of the phone coming to any other U.S. carrier yet.