HTC 8X Seen With Verizon Branding
Tomorrow HTC will hold an event in New York City where the company will announce its new smartphones, and the HTC 8X will likely be among them.
According to Phone Arena the new HTC 8X could debut on Verizon when HTC announces it. The news comes from an anonymous tipster who also provided a photo of the new smartphone. Unfortunately the glare on the screen doesn't show any potential Verizon branding on the front, but we're assured there is a Verizon logo somewhere on the phone.
The HTC 8X, also known as the HTC Accord, will run Microsoft's Windows Phone 8 which could come to market sometime in early November. The phone will likely use a Snapdragon processor like other recent Windows Phone 8 devices such as the Nokia Lumia 920.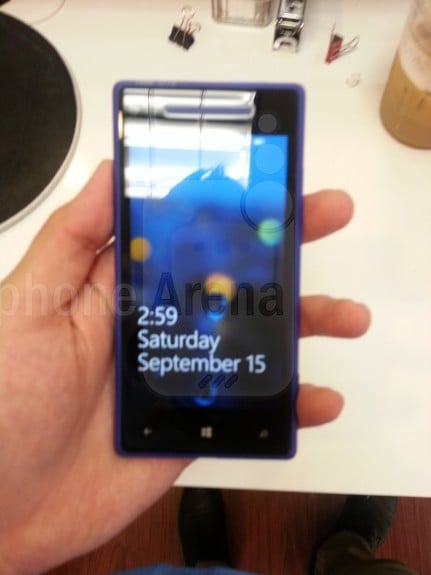 The HTC 8X will likely not have a MicroSD card slot, but it could have an 8MP rear-facing camera. It will have a 4.3-inch 720p Super LCD 2 display, and NFC.
The smartphone is the mid-range of HTC's rumored Windows Phone 8 lineup. We still don't know anything about the rumored HTC Zenith which will have a 4.7-inch display like the HTC One X. Either HTC isn't planning on launching the Zenith anytime soon, or its done a very good job of keeping the device a secret.
HTC will likely release the 8X sometime later this year. We don't expect to hear an exact date until Microsoft is ready with Windows Phone 8. If the phone does land on Verizon Wireless it will use the company's 4G LTE network.

As an Amazon Associate I earn from qualifying purchases.