HTC Advantage Brings Free HTC One Screen Repair
Until today, buyers of Apple's iPhones have always had an intangible advantage when it comes to service. Though every major wireless carrier offers insurance, buyers of Apple's device have had the option to purchase a year of Apple Care for a frustration free support experience. HTC is hoping to put an end to that with HTC Advantage, a new program that allows HTC One owners to have their screen replaced at no additional cost.
As detailed on the HTC Advantage site, HTC is offering free screen replacements to users who need them within the first six months of owning their HTC One, HTC One Max and HTC One Mini. In short, that means that users won't have to worry about sending their smartphones off to an expensive screen replacement service. This also means that, in theory, they shouldn't need to worry about paying their carrier a steep deductible for damaging their display early on in their contract.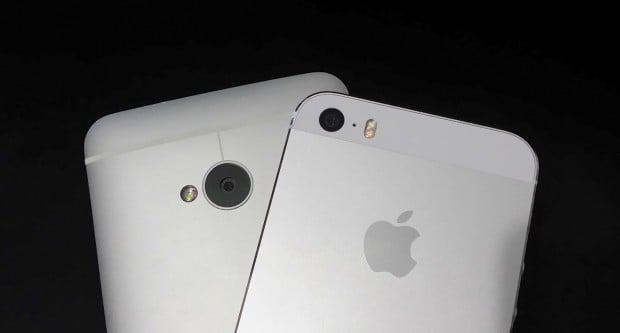 HTC Advantage does come with a few strings attached. For starters, only users who purchase their device in the United States are eligible for the program. HTC isn't retroactively granting HTC Advantage membership to users either. Instead, only HTC One, HTC One Mini and HTC One Max devices purchased in the United States from this day forward are covered. Only screens broken within the first sixth months are eligible for replacement through HTC Advantage. The program only provides users with one free screen replacement. Once it's used, users are on their own.
It's because of these restrictions that users should definitely  put their device in a case or purchase a protection plan from their carrier. Of course, users who've already purchased one of these devices should also keep their device in a decent case or pay for insurance on their device since they aren't eligible for the program.
HTC has also rolled its promise to keep user's phones updated into the HTC Advantage program too.
Finally, it's including a code for additional storage space on Google Drive in the HTC Advantage program. The company says that the amount of storage users receive will depend on their specific device. Users will need to redeem that storage with Google before January 1st, 2016.
All told, it's a pretty aggressive move for HTC. While the program won't completely replace carrier-backed protection plans like those that AT&T and Verizon provide, a free screen replacement is still something tangible that anyone who's broken their smartphone can appreciate.
By comparison, Apple Care protection for an iPhone costs $99.