HTC Amaze 4G Coming to T-Mobile End of October?
The HTC Amaze 4G, also known by its codename as the HTC Ruby, may be launching on T-Mobile USA sometime in October. According to Cellphone Signal, the device will debut on the carrier in the next few weeks, though the site did not detail when that would be specifically. The rumored launch time frame would pit the T-Mobile Amaze 4G against the Verizon 4G LTE HTC Vigor, which may launch under the HTC Rezound branding.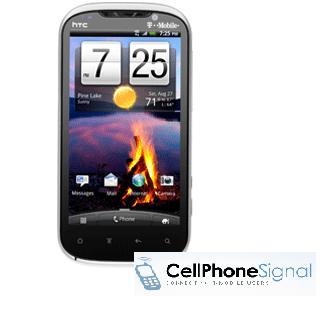 The HTC Amaze 4G will utilize a 4.3-inch qHD display and would support the carrier's 4G HSPA+ network. The device will be a non-sliding keyboard, slate-style smartphone to complement the HTC myTouch 4G Slide. The Amaze will be powered by a 1.5 GHz dual-core processor, come with 1 GB RAM for multitasking, and can capture images with an 8-megapixel rear camera with dual LED flash.