HTC Announcing New Device on June 27th?
HTC has some mysterious devices floating around right now and it looks like we might finally get some confirmation on at least one of them as the company is rumored to be hosting an event in London on June 27th where it will be showing us "where design and advanced technology can lead."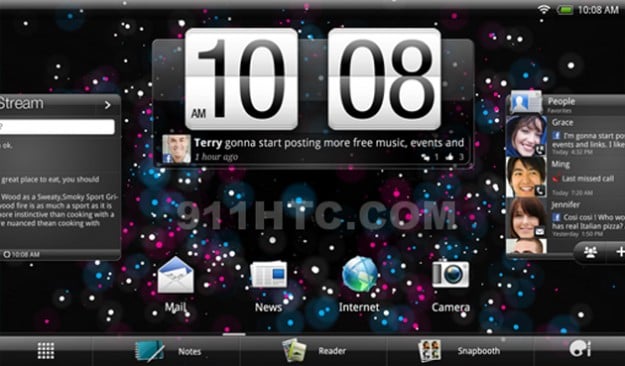 The claim, made by Planet Android, states that HTC will be hosting an event on the 27th where the company is supposedly going to show off some new stuff. What exactly remains unknown. We do have a few guesses though.
Our first guess is the HTC Puccini tablet that is supposedly going to be heading to AT&T with 4G LTE compatibility. This would be HTC's second tablet, following in the footsteps of the HTC Flyer that recently hit the United States and one that we just finished reviewing.
Second guess, the HTC Rider which may or may not be the European version of Sprint's HTC EVO 3D.
Our third, fourth, and fifth guesses rest on the HTC Kingdom Android smartphone for Sprint or the HTC Marvel for T-Mobile or the Windows Phone 7 powered HTC Bresson. We also should throw in the HTC G-Infinity, which seems to be next in line for the G-brand phones (G2, G2x) but it's probably a little too soon for that.
HTC has yet to confirm anything about the event which leaves us a bit skeptical but we'd love to hear what you think or are hoping might be announced on June 27th.
Via: Electronista