HTC Athena: Steps Towards Convergence?
I'm not quite sure to think about this device. The HTC Athena looks like another potential step in the line towards convergence of devices. SlashGear has been dribbling out info and pics as they discover them. From the screenshots it is certainly a Windows Mobile device, but that detachable keyboard gives it an interesting UMPC/Origami type look with that 5 inch screen. Here's the SlashGear post on specs and here are more pictures. I wonder if we'll see this at CES?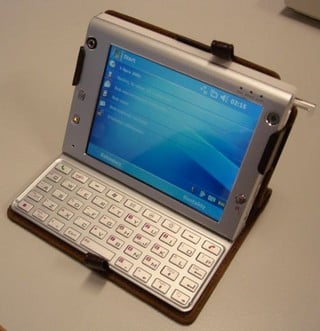 As an Amazon Associate I earn from qualifying purchases.