HTC Bresson Bringing Windows Phone 7 And A 16 Megapixel Camera to T-Mobile
Yesterday, an extensive T-Mobile 2011 roadmap leaked out and one of the phones on it was the HTC Bresson which was a completely unknown device at the time. Details about the device, it's a smartphone, have now surfaced and it's going to be a Windows Phone 7 powered handset with, wait for it, a 16MP camera.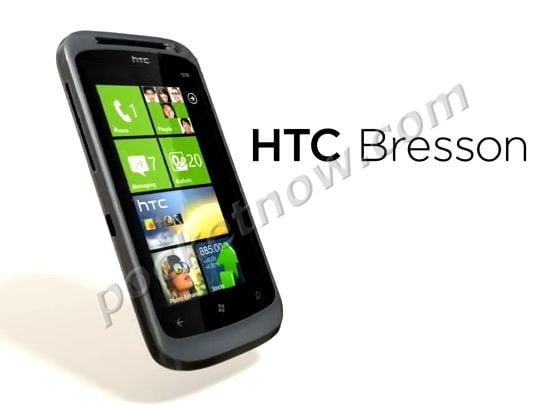 That's right, the HTC Bresson sports a 16 megapixel camera and because it's coming out at some point beyond September, it'll likely have Microsoft's Windows Phone 7.5 aka Mango update on board when it does hit shelves.
Yes, pixel count isn't always representative of how good the camera is, but hey, 16MP is pretty darn impressive. Let's just see how it compares to the amazing 12MP camera that's on Nokia's N8 smartphone.
Other than the 16MP camera, there is no other information on the HTC Bresson known at this time. The picture you see here is probably not going to be the real deal and is likely just a placeholder for a device that is likely going to be a big hit with mobile photo enthusiasts.
Look for the HTC Bresson to launch at some point right before, during, or right after this year's holiday season.
Via: Pocketnow

As an Amazon Associate I earn from qualifying purchases.