HTC Bringing Beats Audio to Mid-Range Primo Android 4.0 Handset
Despite its larger than life name, the HTC Primo will be targeted as a mid-range Android smartphone running Google's Ice Cream Sandwich platform. However, it seems that HTC will be moving to make its premium audio experience, thanks to a partnership with Beats Audio, more widely available and the mid-range Primo will be bundled with Beats Audio.
The latest render of the HTC Primo depicts a device with a 3.7-inch screen devoid of any Android navigation keys. Instead, the navigation keys, like on Samsung's Galaxy Nexus, have been moved to the screen area. The device will feature Gorilla Glass, though it's unclear if this will be the new Gorilla Glass 2 screens that were introduced at CES 2012. The phone will have a dual-core 1.0 GHz Snapdragon CPU, 512 MB RAM, and rear-facing 5-megapixel camera with 720p HD video capture.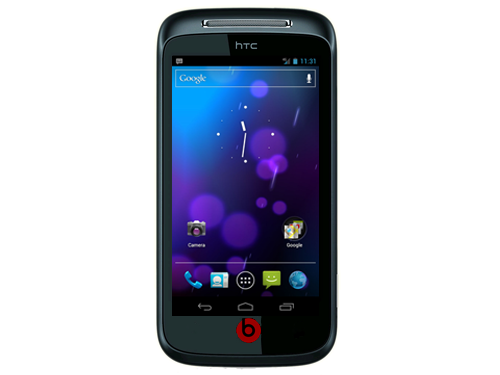 The phone is expected to be announced at Mobile World Congress next month alongside HTC's more premium rumored handsets, like the HTC Ville and the HTC Edge, which may launch as the HTC Supreme.