HTC Desire 4G LTE Makes It Onto Verizon's Computer System
It looks like Verizon Wireless may be planning on introducing yet another HTC-made smartphone. Details about the device are still scarce right now, but a new device called the HTC Desire 4G LTE, which so far has been unannounced, has made it into Verizon's computer system. It's unclear if the phone will be positioned as a mid-range or entry-level smartphone, but it's interesting that the device does not have Droid in the name to follow HTC's and Verizon's Droid Incredible collaboration.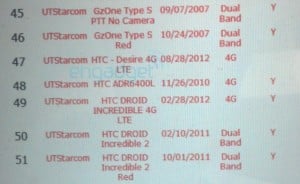 Engadget is speculating that the Desire 4G LTE may possibly be an affordable Desire X variant that was recently announced at the IFA show in Berlin.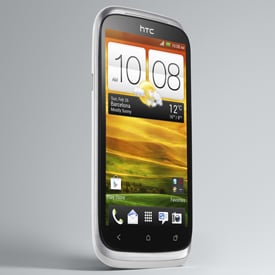 That phone has elements that are taken from the HTC One X and One S premium family, but makes due with a WVGA 4-inch Super LCD display and a more modest variant of the dual-core Snapdragon S4 chipset. The device will have a 5-megapixel camera and come with HTC Sense 4.1 if this is true.
Hopefully, we'll find out more soon about this device soon.
In addition to the current HTC Droid Incredible 4G LTE and the HTC Rezound for Verizon, the carrier is also expected to carry an HTC phablet that has been rumored for some time now.