HTC Developing a Facebook Phone?
HTC could be trying its hand at making a Facebook phone once again, this time with the help of Facebook itself.
According to Digitimes, HTC and Facebook are working together on a Facebook phone that will launch later this year. Digitimes' sources say the phone is the first in a line of Facebook-branded phones that will come after the company's IPO.
The HTC Facebook phone will "have a platform exclusive to Facebook" with deep integration. Facebook will let HTC integrate every function of Facebook into the phone. It's not clear if that means all the services of the platform, or just all of the mobile features that are currently available. It's hard to imagine how Facebook games, without dedicated apps, would work on a smartphone.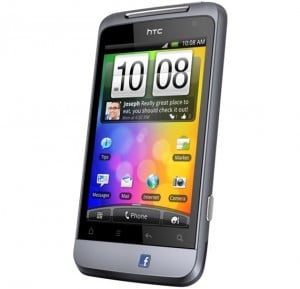 HTC previously made two smartphones with Facebook integration, the ChaCha and Salsa. The HTC ChaCha came to the U.S. on AT&T as the HTC Status. The Salsa never made it to the U.S., but was very similar to the HTC Legend except it had a Facebook button below its capacitive Android buttons.
While the ChaCha and Salsa had Facebook integration, HTC developed the phone without Facebook's input. This time around, Facebook will have input on the phone.
Facebook has shown no indication that it would work with any manufacturer to create a "Facebook Phone," and has denied previous rumors. The social network might deny this rumor as well, but the idea of a Facebook phone just doesn't seem to die.
If the rumor does prove true, Facebook has an excuse for why it let its mobile apps function so poorly. Facebook should work on making its iOS, Android, and Windows Phone apps better before it works on creating an entire phone.
If HTC and Facebook do create a Facebook phone, we hope that Instagram is also tightly integrated into the device. Instagram integration into the default camera app could make such a phone much more appealing, as long as the camera is good enough.