HTC DROID DNA Android 4.2 & Sense 5 Update Arrives
After Verizon posted the update details months ago regarding an upgrade to Android 4.2.2 Jelly Bean and the new Sense UI 5 for the DROID DNA, today we're hearing it's finally ready for customers handsets as both parties confirmed the news this afternoon.
With many of the newer HTC handsets getting updated to Android 4.3 Jelly Bean lately, and some even 4.4 KitKat, the DROID DNA certainly isn't up to speed, but this is good news for DNA owners and fans. The DROID DNA has been waiting for this upgrade for months, and it will finally get many of the major tweaks and improvements introduced with the HTC One earlier this year.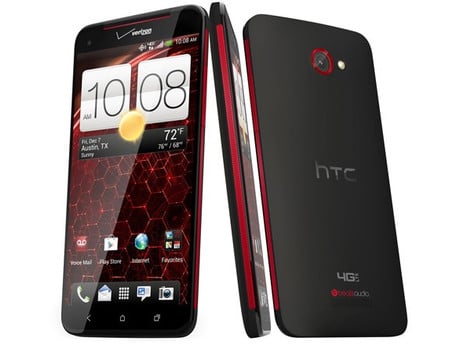 Android 4.2.2 and the new Sense UI will deliver many of the awesome options and features available to the HTC One, as well as all the changes from Google's OS. A couple of the important ones are the quick settings access, HTC Blinkfeed is a big one, as well as HTC Zoe and more.
HTC states that a first minor update is rolling out that should reportedly prep the device for this major upgrade to 4.2.2 and Sense 5, and following that will be the exciting OTA update with all the important new stuff. So users should be prepared to receive both files in separate update notifications from their device.
Read: DROID DNA Android 4.4 KitKat Update Coming in 2014
According to the Verizon Support Documents the upgrade should come in at roughly 600 MB, so users are recommended to use a WiFi connection to download and complete the task. Post update you'll enjoy Android 4.2.2, Sense 5 with Blindfeed, as well as a new camera app, dialer, calender, and a large number of bug fixes for the handset. We're already hearing reports of the update arriving today, otherwise you can head into settings > about phone > and check for software updates.