HTC EVO 3D Release Date Confirmed to Be June 24th
Sprint has finally spilled the beans on the launch date and pricing for the upcoming HTC EVO 3D and the highly anticipated smartphone is going to be arriving on the carrier starting June 24th and will have a price tag of $200.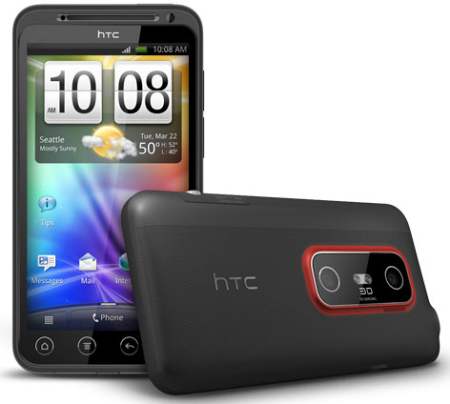 There had been a lot of speculation about the launch date for the EVO 3D, Sprint's successor to the EVO 4G, with a rumor stating that it would be arriving in early June. However, evidence started piling up that indicated that Sprint would be pushing the phone later this month and that's exactly what it intends to do.
Pricing up until this point had been unknown as well but $199 on contract had been a safe guess all along and that's exactly what we see here today.
Sprint, Radio Shack, and Best Buy will be taking pre-orders for the device throughout the month so for those of you who had been waiting for pricing and a firm launch date to make a move can now do so without hesitation.
And, for those who may have forgotten, the EVO 3D is arriving with a 4.3-inch 3D qHD screen with 960 x 540 resolution, 1.2GHz dual-core processor, dual rear 5MP cameras, 1.3MP front facing camera, 1080p video 2D video recording, and it will be powered by Google's latest and greatest, Android 2.3 Gingerbread.

As an Amazon Associate I earn from qualifying purchases.