HTC EVO 4G LTE Price Only $150 at Amazon
Those who are interested in placing a pre-order for the HTC EVO 4G LTE will be delighted to know that Amazon has begun taking pre-orders for the device and it, as expected, is offering the device for cheaper than the price tag at Sprint.
Amazon generally undercuts carrier prices and it has done the same with the HTC EVO 4G LTE. The retailer is currently offering the HTC EVO 4G LTE for $150 on a new two-year contract.
Sprint on the other hand is offering up the device for $199.99 on-contract. Both prices are good for this phone but obviously, Amazon is the better choice of the two.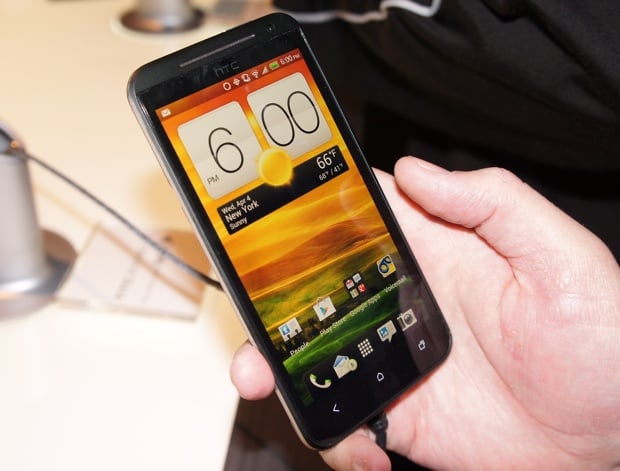 Read: HTC EVO 4G LTE Hands-on Video.
It also appears to be offering the deal for those looking to upgrade to the new EVO smartphone so those that are currently on Sprint will also want to take heed as well.
Those looking to get the smartphone off-contract will have to shell out $529 to Sprint.
The HTC EVO 4G LTE is very similar to AT&T's HTC One X which launched on May 6th. Specifications include a 4.7-inch Super LCD display with 720p HD resolution, a dual-core 1.5GHz Qualcomm Snapdragon processor, a 8MP rear camera that is powered by a dedicated ImageChip and has a physical button, 16GB of storage, 1GB of RAM, an NFC chip for use with services like Google Wallet, and a large 2,000 mAh battery.
HTC's EVO 4G LTE will be the third EVO-branded smartphone to launch on Sprint and the first that features 4G LTE capabilities. 4G LTE data can get up to 10 times faster than normal 3G data speeds.
The phone will be joining Sprint's two other 4G LTE smartphones, the LG Viper 4G LTE and the Samsung Galaxy Nexus, both of which launched during the month of April.
It appears that the three of those will be joined by LG's upcoming LG Eclipse, a phone that has some pretty hefty hardware specifications.

As an Amazon Associate I earn from qualifying purchases.