HTC EVO 4G LTE Release Date Now May 23rd?
While HTC and Sprint have yet to confirm a new release date for the HTC EVO 4G LTE, Best Buy has apparently sent out emails to pre-orderers telling them that the HTC EVO 4G LTE, which is currently held up at U.S. Customs, is expected to ship out on May 23rd.
Best Buy's emails, first reported by Android Central, could mean that the phone will go on shelves on May 23rd. However, keep the date circled in pencil because HTC and Sprint have not said anything as of yet and that date could very well change between now and then.
The retailer is also saying that this is the date that it's expecting to ship the phone out to pre-orderers so it's possible that those who ordered online might get the phone after this date.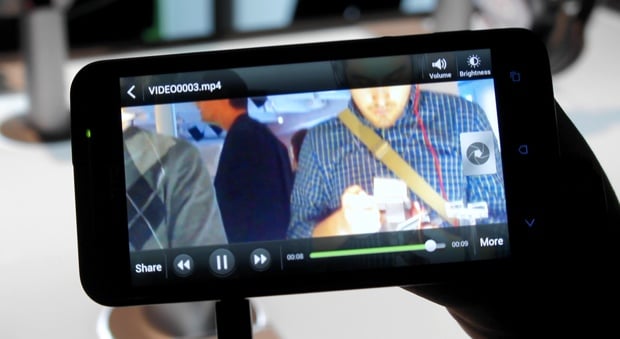 Either way, there is still a ton of confusion as far as the device's release date goes and how retailers like Best Buy and the device's carrier Sprint plan to get the phone to customers.
The device, along with the HTC One X, is currently being held at U.S. Customs due to a patent dispute that Apple has with HTC. This  led HTC and Sprint to postpone the release date of the HTC EVO 4G LTE, originally scheduled for May 18th, indefinitely. Sprint later confirmed the delay through its forums.
Best Buy's emails represent the first sign of movement in a positive direction.
Read: Sprint Refusing to Let Customers Cancel HTC EVO 4G LTE Pre-Orders?
The ordeal has been a nightmare for some pre-orderers as Sprint has seemingly been refusing to let them cancel their orders in an attempt to get another device or get the EVO 4G LTE elsewhere for cheaper, like Amazon.
Hopefully this all gets resolved soon and EVO 4G LTE pre-orderers are able to get their hands on the device.

This article may contain affiliate links. Click here for more details.