HTC EVO 4G LTE Shows Impressive Battery Life on Sprint's 3G Now Network
While The Verge and Engadget are reporting that the HTC EVO 4G LTE's battery life is on par with AT&T's HTC One X despite the former having a larger capacity battery than the latter, those sites admitted that they ran the phone with the EVO 4G LTE's 4G radio turned on. The problem with this may be that hunting for a 4G signal when Sprint's 4G LTE network isn't switched on yet may cause excessive battery drain, perhaps even more battery drain than if the phone is connected to a 4G tower. As such, in our test, we had turned off LTE connectivity in the phone's setting and either operated the HTC EVO 4G LTE solely on Sprint's 3G Now Network or connected to a WiFi hotspot and we found that our results fortunately contradicted battery results from other publications.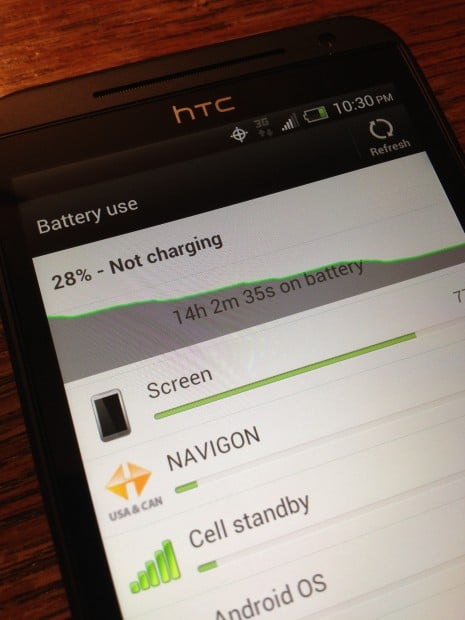 In particular, with the HTC EVO 4G LTE's 3G radio activated only, the slightly larger battery of the device managed to squeeze out an impressive 14 hours and 2 minutes of battery life with 27 percent battery life remaining on the phone. The phone has been set up with 1 push Gmail account, 1 push Exchange ActiveSync account, light GPS use, and intermittent web browsing, YouTube video watching, searching, camera use, and e-book reading (Google Play Books). I did not make phone calls on the device as that is not part of my typical usage. In my use, the thing that consumed the most battery is the display.
With a large high-resolution display, it was a joy to read e-books on the HTC EVO 4G LTE. The display was turned on for 4 hours and 9 minutes and contributed to 77 percent of the battery usage.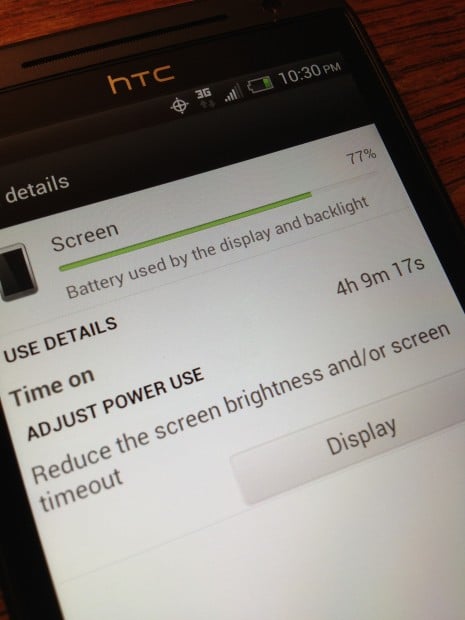 Suffice to say, for prospective Now Network subscribers and owners of the HTC EVO 4G LTE, battery life should not be a concerned. At this early stage in Sprint's Network Vision and roll out of the carrier's 4G LTE network, you should probably operate under 3G CDMA/EVDO right now solely and turn off your 4G radio until Sprint flips the switch on 4G in your area.
With over 14 hours of use and over a quarter of my battery remaining, that's pretty impressive numbers for a smartphone!
We'll post our full review of this coveted smartphone on the Now Network shortly, but for now, concerns about battery life seem to be unwarranted. Of course, once 4G LTE gets switched on, we'll have to check battery performance once that happens as well to see if the network and phone are optimized to deliver maximum and optimum battery life.

As an Amazon Associate I earn from qualifying purchases.